Are you planning a trip to Porto? Don't miss these 10 things to do in Porto! This Porto Travel Guide will boost this amazing city right on top of your travel bucket list. Porto is one of the rising stars in European and in this article, I'll show you the most important attractions!
Porto has been through quite some changes in recent years – and although it had always been on my bucket list, I somehow never made it there. Now it's been almost a bit too late, once an insider tip among the upcoming European cities, Porto has become a popular destination for a city trip. I immediately felt at home in Porto, like I did in Lisbon. As a half-Brazilian speaking Portuguese, there was no language barrier and I had so much fun enjoying the Portuguese hospitality.
In general, you can spend a few relaxing days in Porto, the city is the second largest in Portugal, but you can still explore many places in walking distance. The only downside are the quite steep hills, if you want to walk back to your accommodation after a long day of sightseeing – depending on where you are staying. The Old Town of Porto is located in av a a valley while the rest of the city is built on hills around. In this case, you can still use public transport, cabs or Uber, all options are very inexpensive, like everything else in Porto.
More travel tips needed? Check also my other blog posts on my  ➜ Portugal blog!
#1 Cais de Ribeira
Ribeira is Porto's waterfront – and sooner or later you'll end up here anyway: the Cais de Ribeira is where all the action is, and even in winter there's an exciting atmosphere with street musicians, popcorn carts, packed bars and restaurants. Many of these are tourist traps, but just sitting on the quay with a glass of Douro wine and watching the sunset is priceless. If you are looking for great food, I strongly recommend a restaurant named after the famous Portuguese salted cod fish, Bacalhau. It's a bit off the beaten path and not as touristy! They serve a lot of Bacalhau dishes in modern interpretations! Salted cod fish ist one of the most popular Portuguese dished, don't miss it!
Enjoy the quaint streets behind the waterfront and explore the atmospheric alleys!
#2 Ponte Dom Luis I
Probably the most remarkable and impressive of all Porto sights: At the end of the Cais de Ribeira, the gigantic Ponte Dom Luis I thrones over the Douro and connects Porto with the opposing Vila Nova de Gaia. The bridge can be crossed both on the top and on the bottom. As a pedestrian, you can cross the bridge on both levels and enjoy the panoramic view over Porto.
#3 Torre dos Clérigos
People suffering from claustrophobia will perhaps not make it to the top of the clock tower of the Igreja dos Clérigos (or Clérigos Church). The last bit of the staircase is very narrow and the viewing platform is more of a narrow walkway around the top of the tower. The spaces fills up quickly, so it's best not to fear body contact with strangers, otherwise you won't be able to move around the tower to get all views over Porto.
On busy days, access is limited, but even on calmer days, the Torre dos Clérigos will fill up quickly. But you will be rewarded with the finest view over Porto: The Torre dos Clérigos is the highest church tower in Portugal and one of the most popular landmarks of Porto.
Hier Ticket für den Torre dos Clérigos im Voraus kaufen und Wartezeit vermeiden*
#4 Estacão São Bento
Can a train station be a landmark? Yes, definitely! Especially if the interior is covered over and over with hand-painted azulejos, the typical tiles found all over Portugal. The white-blue tiles in the station hall of Estacão São Bento extend from the floor to the ceiling and are simply marvelous.
Der Bahnhof selbst ist ein Kopfbahnhof, von hier aus verkehren Züge in den Rest Portugals und auch ins sehenswerte Dourotal. Und wer eh mit dem Zug unterwegs ist, und keine Lust auf weite Wege hat, der kann direkt im Bahnhof unterkommen: Das The Passenger Hostel* ist supermodern eingerichtet, und bietet alles von Dorms bis großen Familienzimmern im Maisonettestil.
#5 Palacio da Bolsa 
The Palácio da Bolsa, the palace of the stock exchange, is full of splendour. In the past, big deals were initiated here – and there was cheating involved! The big halls seem to be covered with handcrafted wooden panels – but it's mostly fake! It's only cheap, painted plaster! A remarkable and impressive technique that was also used in the Livraria Lello.
The Palácio da Bolsa can only be visited during a guided tour. Guided tours are available in Portuguese, Spanish, French and English. Tickets can be bought in advance on the Palácio da Bolsa website.
#6 Rua das Flores
The Rua dos Flores (Flower Street) is something like the more traditional shopping street in the old town of Porto. In contrast to the Avenidas dos Aliados, it is less spectacular, has less to no mainstream shops like the Rua Santa Catarina, but you can still see traces of the Old Porto here. Small local shops with goods for everyday use, traditional cafés and a lot of art: even the electricity boxes are painted here. Unfortunately, the Rua das Flores has also been a victim of gentrification – established, old shops like this bookstore have to leave the Rua dos Flores because of rising rents.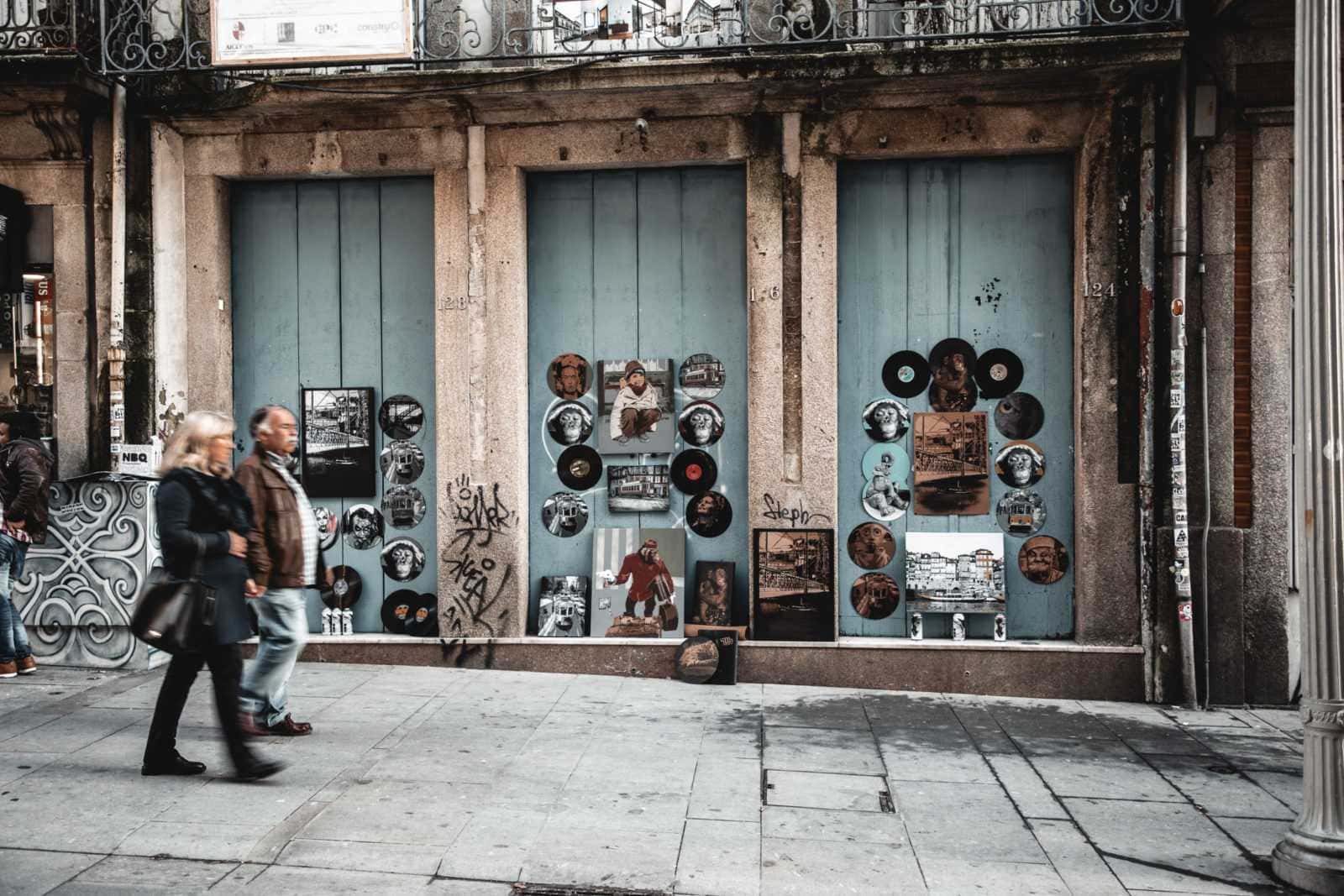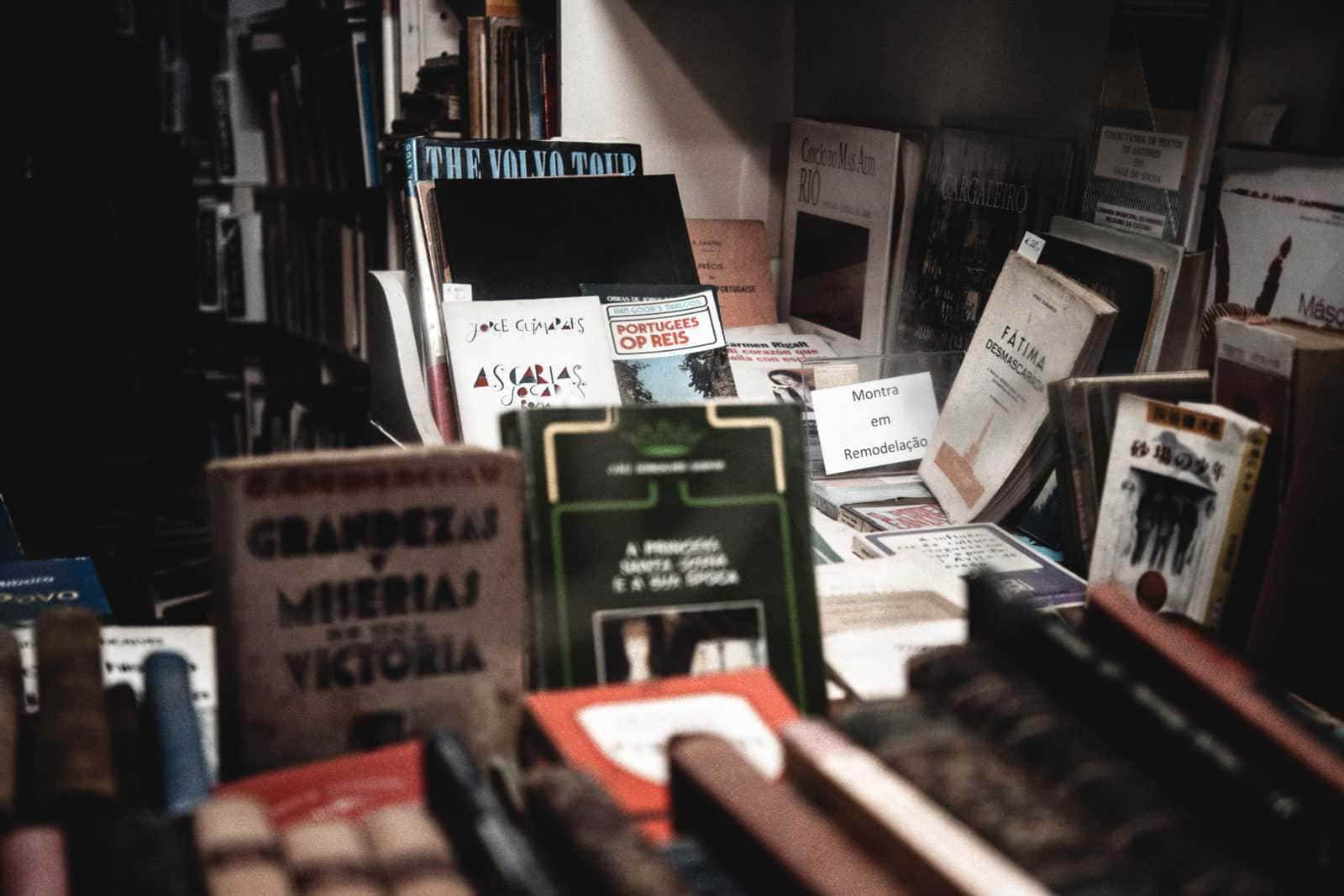 #7 Port wine in Vila Nova de Gaia
Vila Nova de Gaia, on the other side of the Douro, is home to the port wineries that have made Porto famous (or vice versa). Don't miss out on a port wine tasting when you are in Porto. I've written an entire blog post on where to go best to a port wine tasting in Porto.
➜ Betrunken in Porto: Der Portwein und ich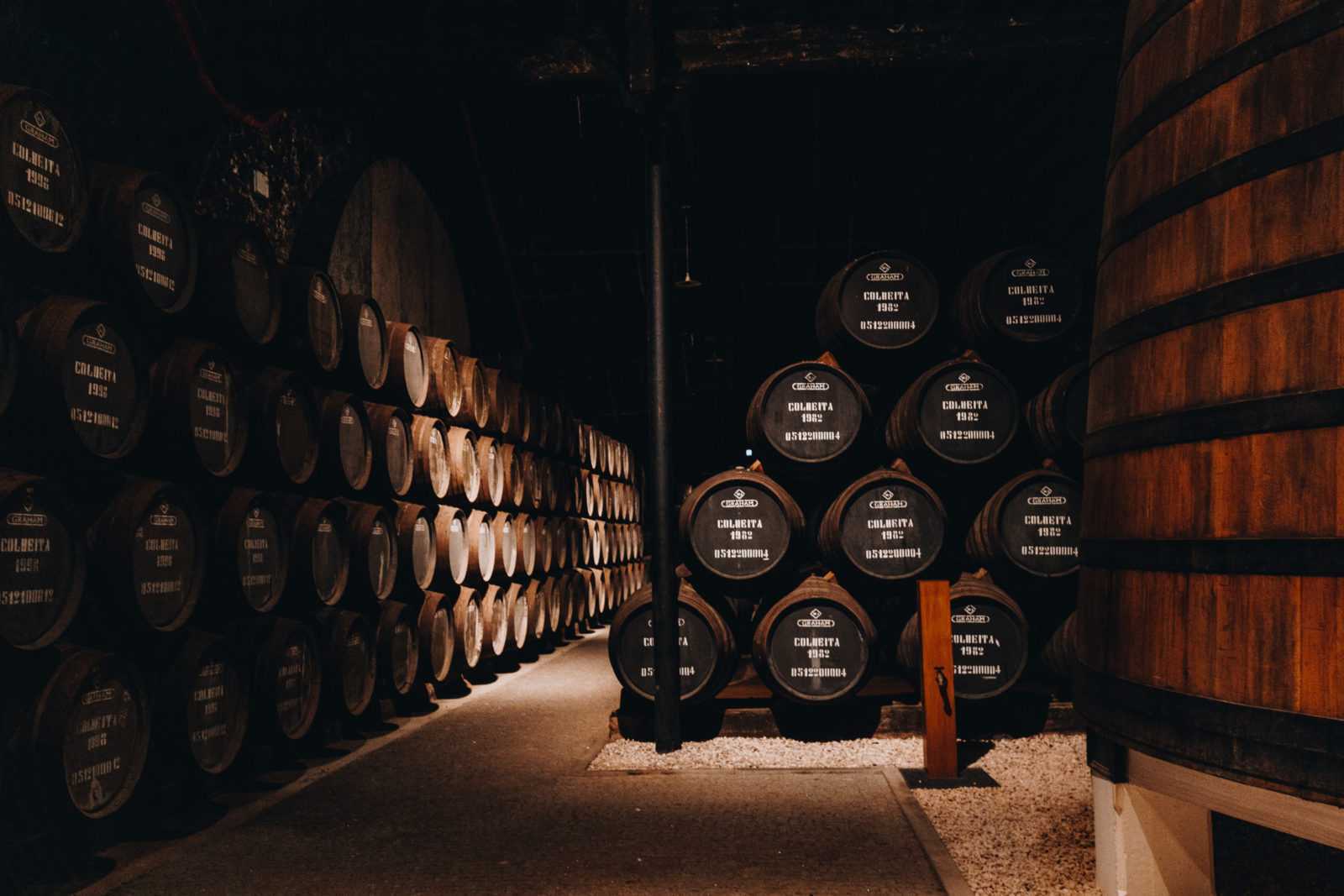 #8 Mercado do Bolhão
One of Porto's most famous indoor markets, located in the city centre. At the moment, the Mercado do Bolhão is undergoing some restouration work some of the stands have moved to a temporary place. Here you can stock up on the typical delicacies of Porto: sardine cans in all variations, bacalhau (salted cod) and wine. As an alternative, there is also the Mercado Bom Sucesso a little outside of the city centre near the Casa da Música.
#9 Livraria Lello
Die Livraria Lello zählt zu den schönsten Buchhandlungen Europas und ist zu Recht gehyped. Und es ist die erste Buchhandlung, für die ich Eintritt bezahlt habe. Mehr über die Livraria Lello hier.
#10 Foz do Douro
Porto is located by the sea, a fact even I had forgotten while being fascinated by the Douro panorama and the hills of the old town. By bus or tram, you will reach the districts Matosinhos and Foz do Douro at the Atlantic coast in only 20 to 30 minutes. I was surprised how different Porto is here – rough sea and the wild Atlantic ocean.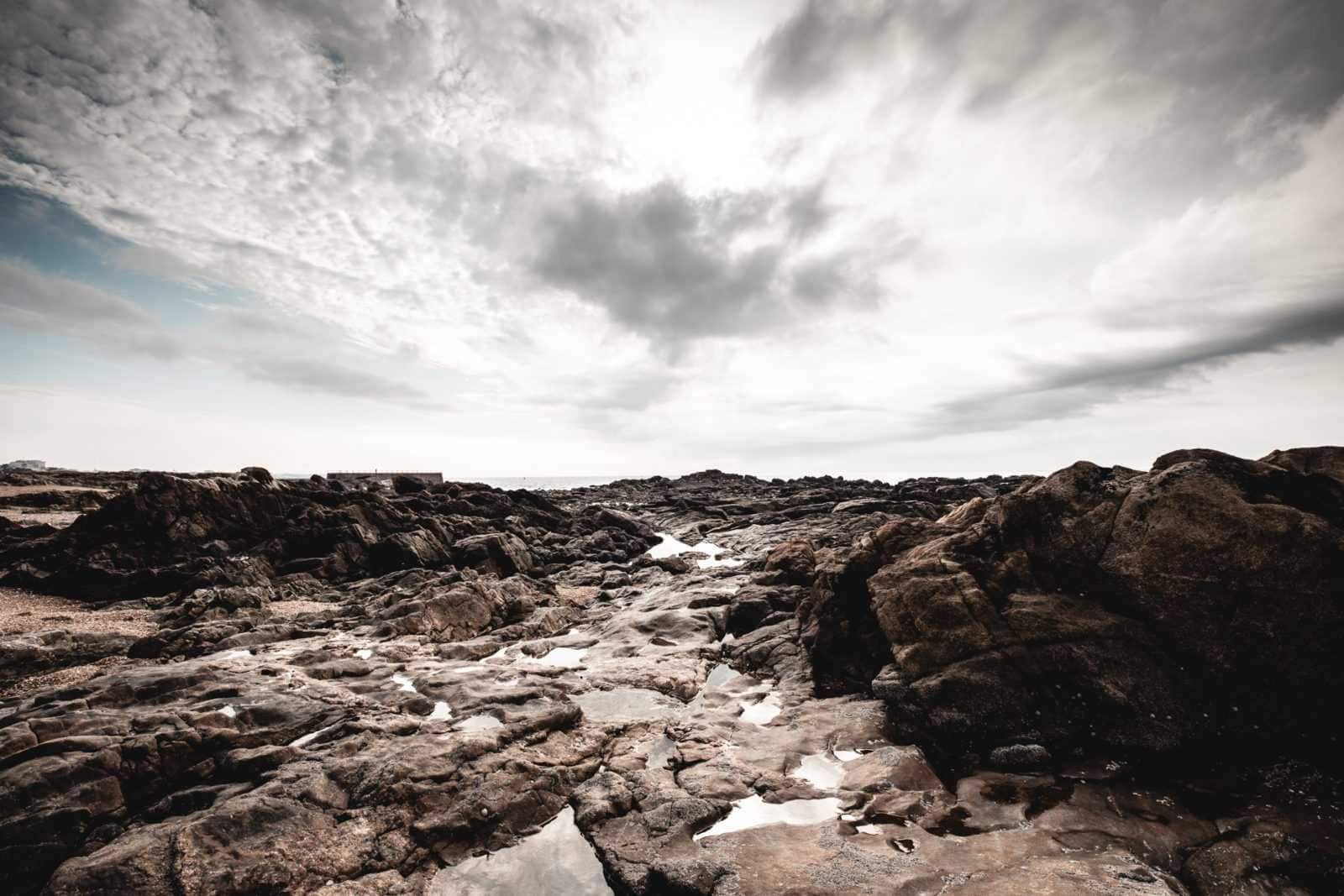 In Foz do Douro, you will find the Pergola da Foz at the promenade – a tourist attraction, but I thought it lacked a bit of charm.At the beach, there are also some bars. A few are open even during winter time and you can enjoy the salty fresh air here while having a galão.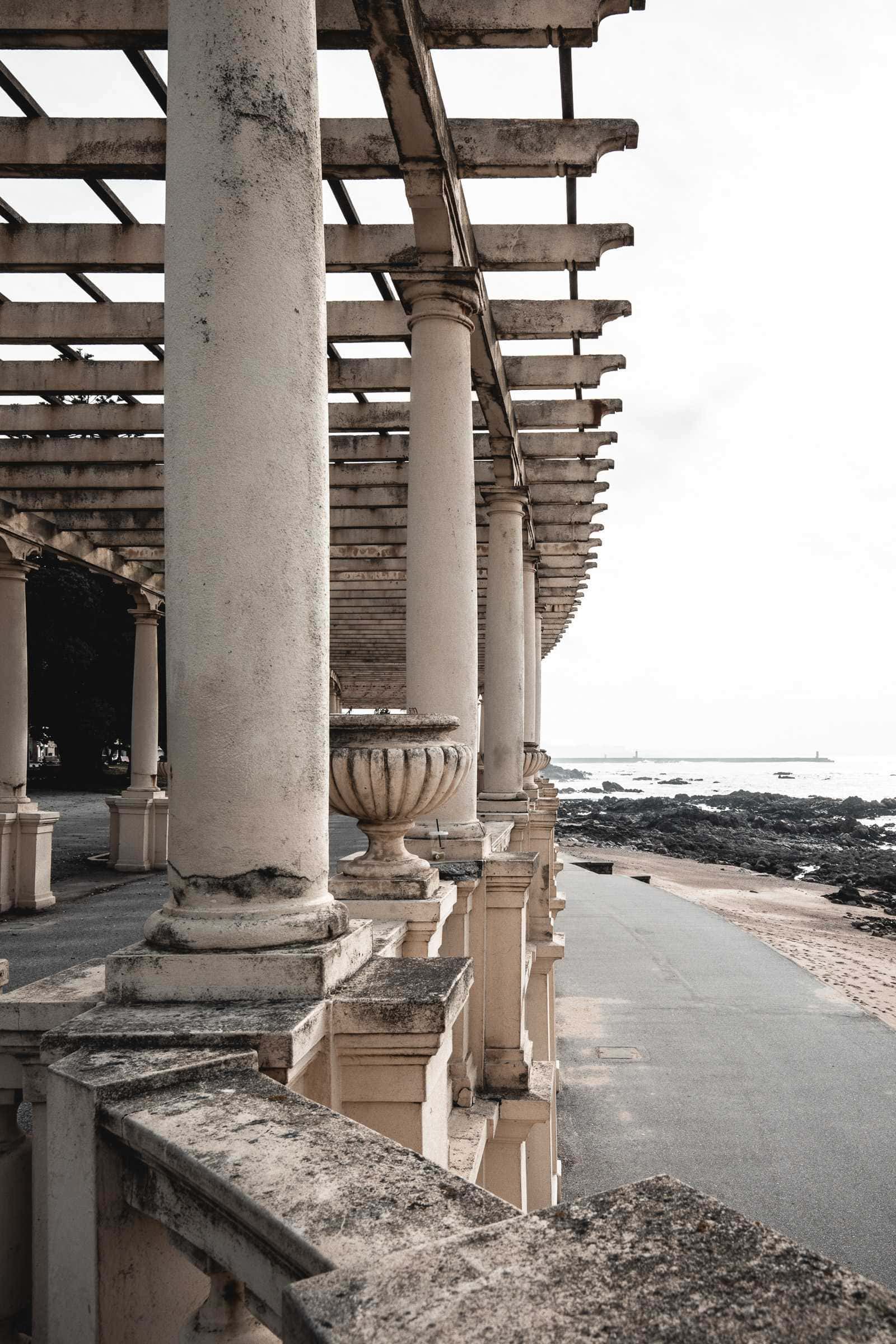 Where to stay in Porto
I'll recommend Porto Republica Hostels & Suites*! See the photos: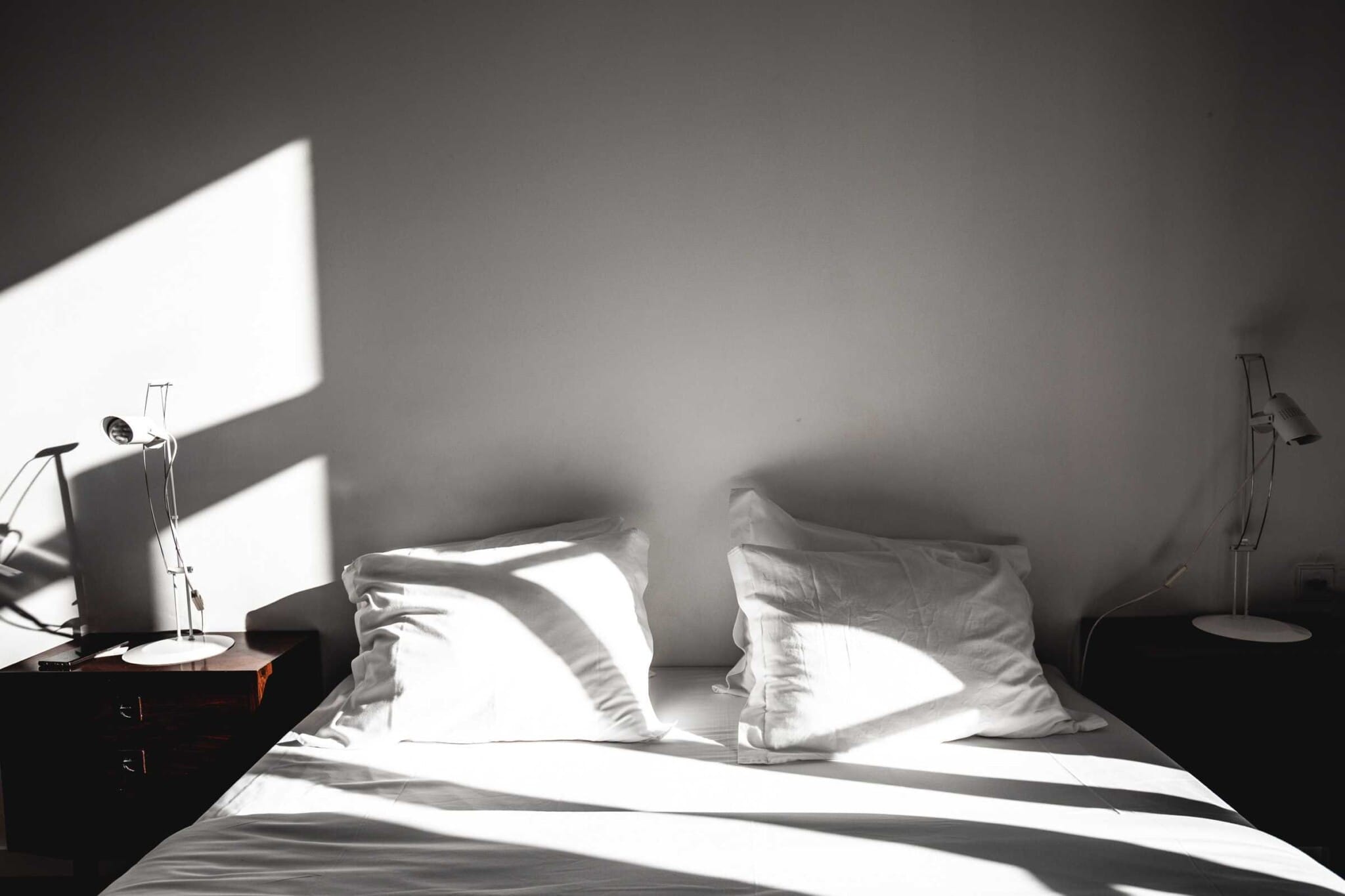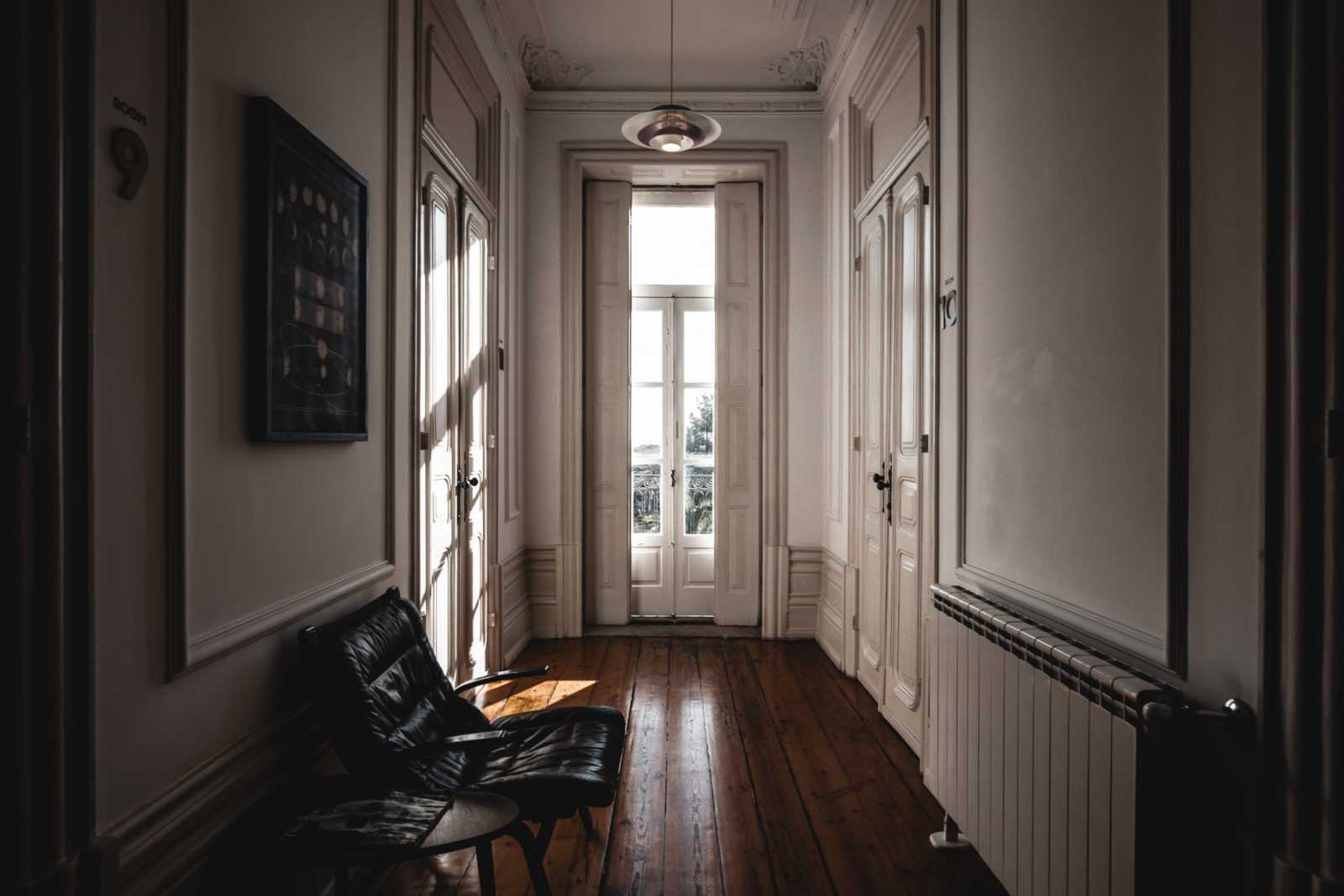 How to get there / How to get around
Porto is becoming more and more popular, which is also reflected in the numerous flight connections. TAP is the main carrier in Porto and there are many direct flights to other European cities and some intercontinental flights as well.
In the city, you will get along well with public transport. It's inexpensive, and there are buses, trams and subway lines. I haven't used it that much anyway as many things easy to reach by foot, and I love to explore cities walking. There are also cheap day tickets for public transport.