Recently, I've been to Lisbon. Not for the first time, and since I've pretty much covered all the sights several times already, I didn't necessarily bring back many classic Lisbon photos this time. It's a shame really, because there is so much beauty to see there. So I dug out a few Lisbon pictures from my meanwhile exploding photo archive.
Alfama & Tramway
What absolutely belongs to Lisbon: A ride through the Alfama with one of the old streetcars. I do it every time, because it's so Lisbon.
Miradouro de Santa Luzia
Lisbon has so many hills, it's incredible. Good for staying in shape – and there are just so many great viewpoints like the Miradouro de Santa Luzia.
For info & tips for your Portugal trip, check out my Portugal Blog!
Sailor romance
Located at the mouth of the Tagus River on the Atlantic Ocean, the Portuguese have always been a seafaring people. In general, all the water around Lisbon is great: I love this fresh sea air. By the way, there are also very nice beaches nearby.
Azulejos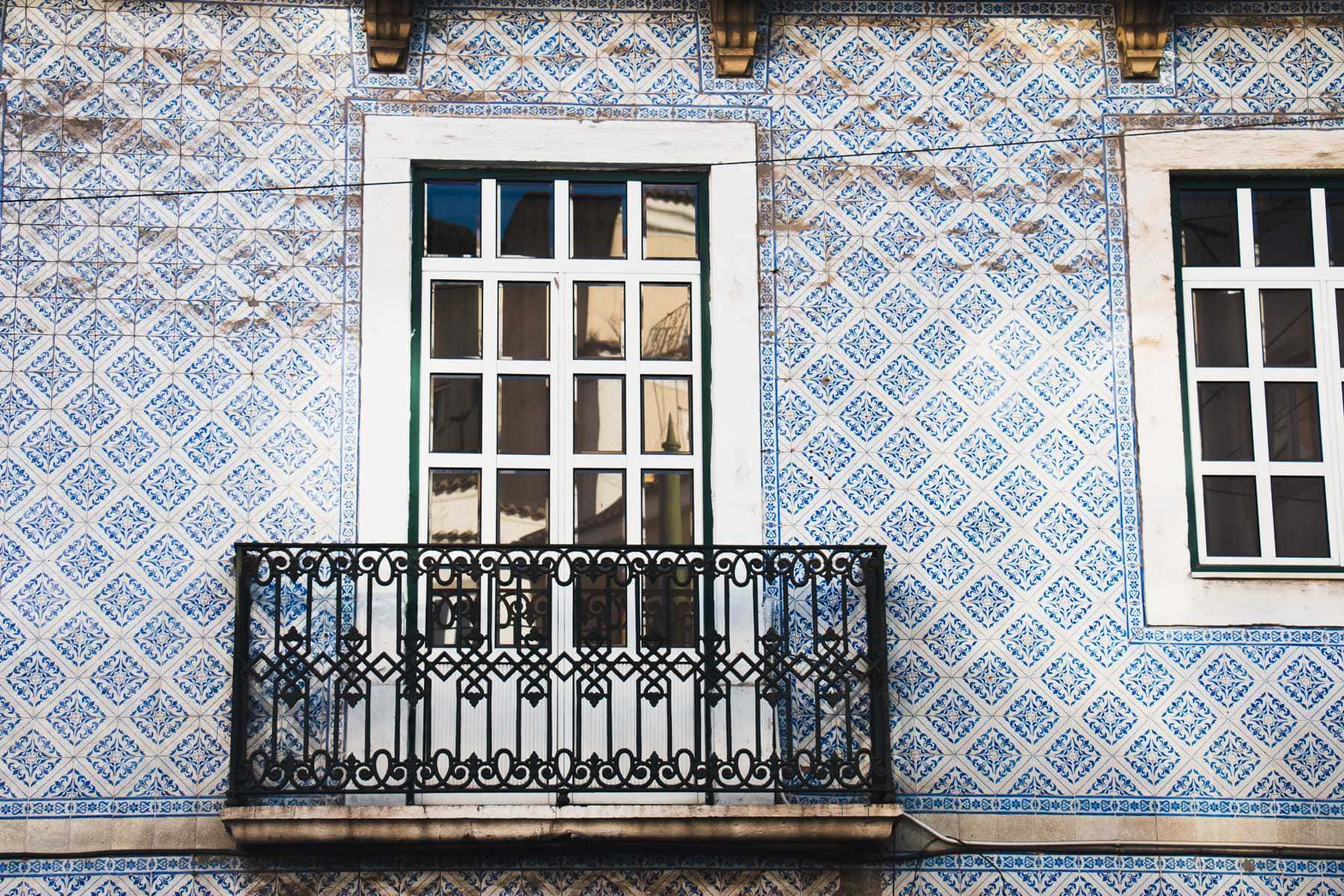 These facades! Everywhere in Lisbon there are still these great old buildings, covered all over with tiles, the azulejos. One facade more beautiful than the other. The Portuguese love their tiles! At flea markets and antique stores you can also find a lot of old tiles as souvenirs to take home – however, due to the increasing popularity of tiles among tourists, they are now often stolen from old houses for resale…
Elevador do Carmo
From the Castelo de São Jorge at the top of Alfama, you have one of the best views of the city. By the way, the gray one in the middle is an elevator! The Elevador do Carmo or de Santa Justa connects the Baixa (bottom) and Chiado (top) districts. The steel structure is over 100 years old and runs like a charm! And a ride on it is one of the things that must be done in Lisbon!
Castelo de São Jorge
Around the Castelo de São Jorge it's good to stay especially in hot summers, lots of shade trees, the great view – and free-roaming peacocks are there too.
Cobblestone
Another thing Lisbon is known for: artistic cobblestones. The patterns are always black and white – and so great made.
Corner stores
What stands out in Lisbon is that there are so many old specialty stores with lots of history. Although you can also see many branches of large chains in the city center, all in all, Lisboners love their small corner stores with charm. And so do I. Like this candle store. (In Lisbon, by the way, there's also an ancient store in the middle of the city that sells only gloves. All year round! Only gloves! And it doesn't even get really cold here…)
Vintage charm
Lisbon is not dirty – Lisbon has patina! The charm of the city is made up of facades like this one. (And I just loved the color).
Elevador da Bica
Not a streetcar, but an elevator: the Elevador da Bica simply goes up and down a street. All day. But with the nasty gradient one also takes the gladly.
Everyday life in Lisbon
Laundry racks are not available in Lisbon. Line in front of the window and ready.
Views
Who wouldn't want to go there right away with the view? I would want to right away!
***
More about Portugal: