There I was in Huế after an extremely interesting train ride. Well. I have to say one thing up front: I only stayed in Huế for one day. And this despite the fact that Huế appears in various travel guides I had devoured as a stop worth seeing on the tourist trail from Hanoi to Ho Chi Minh City. Somehow I expected more, so I explored the citadel and my hotel district and then decided to travel on the very next day. I didn't want to get involved with Huế any further. Shame on me. Getting to know the country and its people, immersing in the life of the locals off the beaten track, really getting to grips with a destination: I threw all good intentions overboard. The realization came: Sometimes you just can't get along with a place. That's basically it.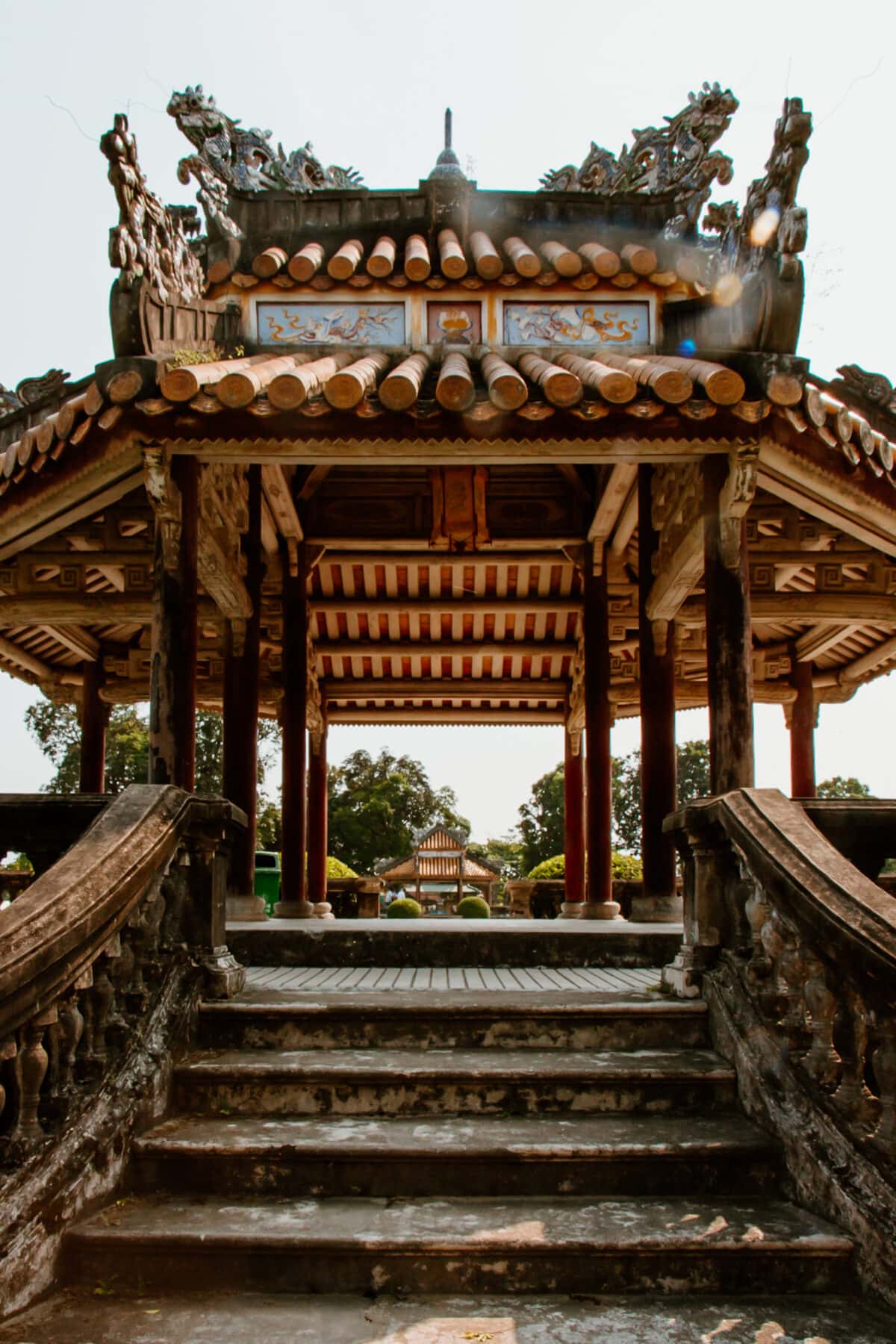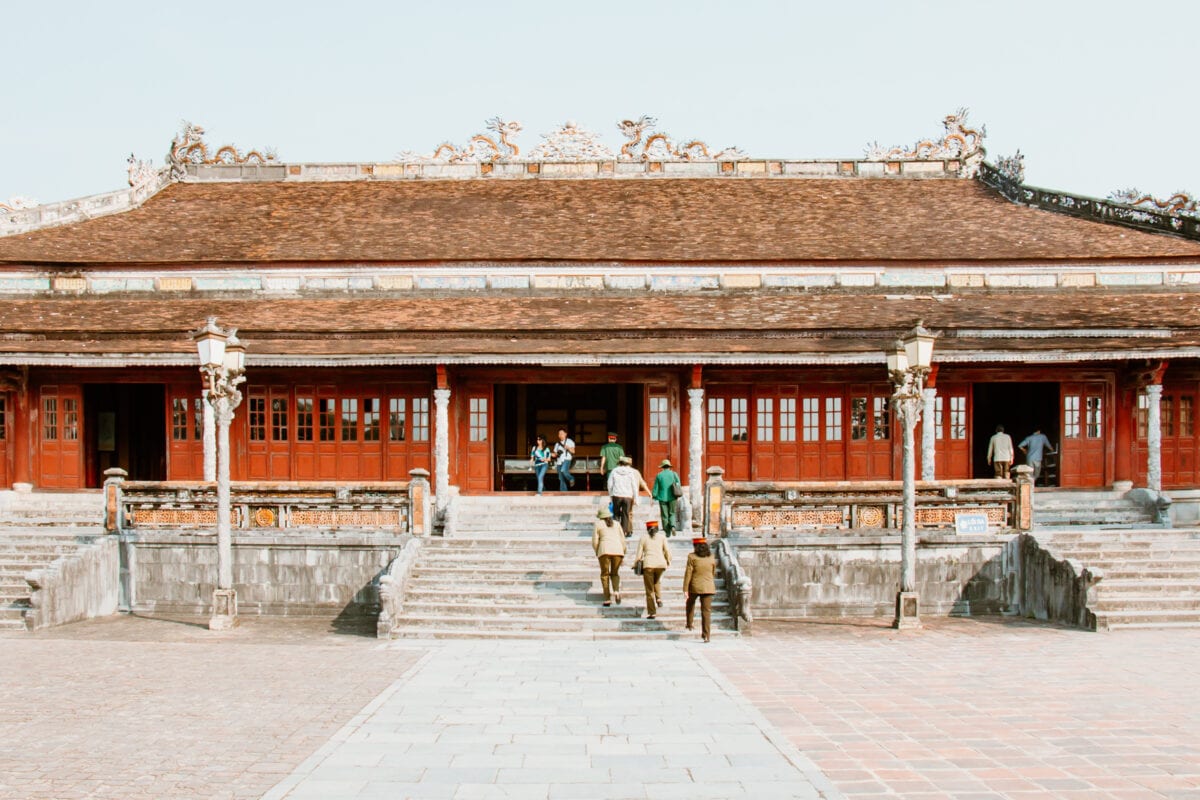 The Forbidden City in Huế
The citadel as a main attraction seemed to me rather uninspiring. Maybe I'm not interested enough in history after all. However, Huế didn't bother to change that with his citadel either. Although the entrance fee of 150,000 Dong (approx. 6.20€) is very high by Vietnamese standards, the visitor can expect little. Well, the reconstruction after the destruction during the Vietnam War, which has probably only really taken off a few years ago, is still taking place in many corners – but there is little explanation, there are no or only few signs (and if, then in Vietnamese), so that you learn nothing about the site without an extra hired tour guide or brought guide and stumble aimlessly through the site.
Planning a trip to Vietnam?
➜ Here you will find valuable tips for your Vietnam trip!
In the Forbidden City: Impressions & Pictures
In the main building I finally found a TV in a corner, on which a small simulation was running in an endless loop, how the plant looked like in imperial Vietnam – that was something. Unfortunately, the midday sun also took its toll on me – there are few shady spots and the sun was just burning down on my skull. Good that I like hot temperatures. But it was still enough for a few nice impressions.
Dressing up in the Forbidden City: Costume Rental & Photo Sessions
Those who enjoy costume games can also have their picture taken in one of the buildings in an imperial outfit with a throne and all kinds of majestic paraphernalia:
Information & entrance fees
Citadel and Forbidden City, Huế, Vietnam
UNESCO World Heritage Site
in hot weather better avoid the midday!
***
You can also find more about Vietnam here: