…translation in progress..!
Gastfreundschaft ist ja etwas, mit dem man sich als Flugbegleiter auskennen sollte. Besonders nach 16 Jahren Berufserfahrung. Nachdem ich aber in Teheran war, und das durch einige Zufälle auch noch länger als geplant, weiß ich: Es gibt noch viel zu lernen.
Vom Iran hatte sich ein diffuses Bild in meinem Kopf festgesetzt: Ich dachte an Atombomben, Kopftuchpflicht, Menschenrechte, prunkvolle Paläste, orientalisches Flair und Präsidenten, die so weltmännisch aussehen wie ein usbekischer Bauer beim Ziegenmelken. Hm.
Aber ich dachte auch an die vielen wunderbaren Iraner, die in Deutschland kannte: schöne, gebildete Menschen mit einem Herz aus Gold, das jeden Raum erwärmt. Wie passt das nur zusammen?
Ich verstehe es immer noch nicht. Warum die Dinge im Iran so sind wie sie sind, trotz der wundervollen Menschen, die dort leben, hat sich mir nicht erschlossen. Aber das gehört nun mal zum Reisen dazu: man muss nicht alles hinterfragen.
Welcome to Iran!
Selten habe ich mich in einem fremden Land so exotisch und besonders gefühlt wie im Iran. Ausländer scheinen noch eine Rarität zu sein in einem von Embargos gebeutelten Land. Und so fällt man eigentlich immer auf wie ein bunter Hund.
Ungewohnt, aber nicht unangenehm. Denn die Teheraner sind neugierig und ernsthaft interessiert. Trotz oft mangelnder Fremdsprachenkenntnisse wird man mitten auf der Straße angesprochen. In gebrochenem Englisch, fließendem Farsi oder mit Händen und Füßen. Und eigentlich immer mit einem ähnlichen Gesprächseinstieg: "Welcome to Iran!" gepaart mit einer so echten, wahrhaftigen Freude, dass es besonders rührseligen Touristen wie mir jedes Mal die Tränen in die Augen treibt.
How safe is Tehran?
Nicht einmal habe ich mich in Teheran unwohl gefühlt, unsicher oder verloren. Sobald man fragend in die Umgebung schaut, eilt sofort jemand herbei – where do you want to go?, do you need help?, where are you from? – und jegliche Fragen lösen sich auf. Mitunter auch die Frage, wo man zu Abend isst, denn nicht nur einmal habe ich in Teheran Einladungen zu einem echten persischen Abendessen im eigenen Zuhause ausgeschlagen. Im Nachhinein ärgere ich mich, dass ich mich nicht getraut habe – denn im Laufe der Woche bekam ich den Eindruck, dass diese Einladungen wirklich nett gemeint waren.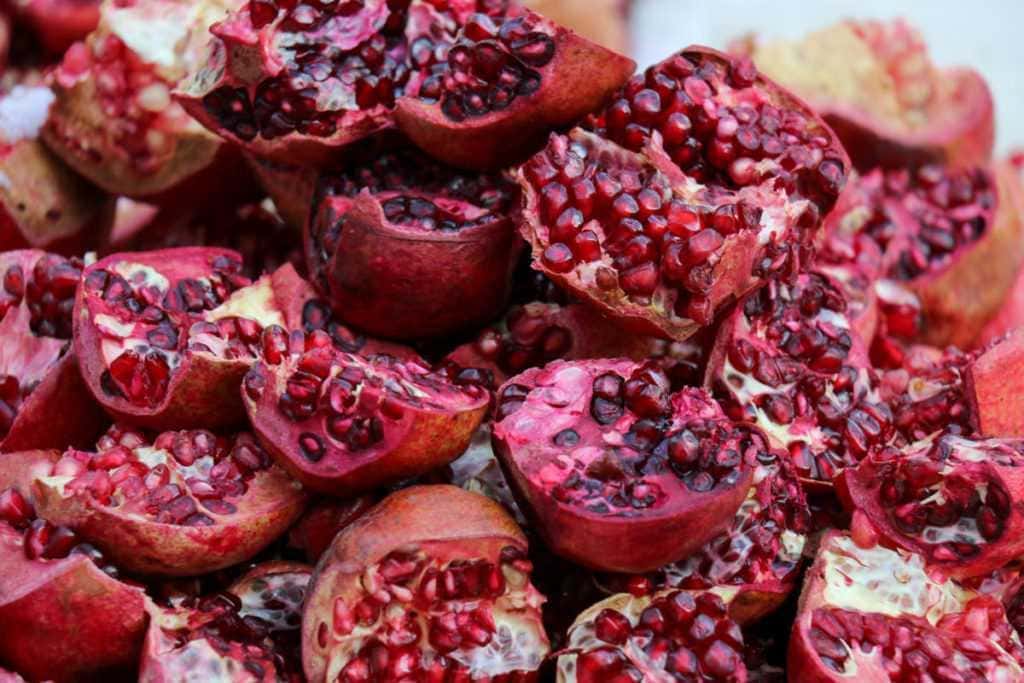 Meet the locals and get to know Iranian hospitality!
Wohin man nur schaut: Nette Menschen. Da war zum Beispiel R., den wir in einem Berglokal trafen. Alle Sitzecken, in denen die Gäste gemütlich barfuss auf dem Boden saßen und Shisha rauchten , waren belegt. Unsicher schauten wir uns um, traten von einem Fuss auf den anderen – raus war keine Option: Die Füße waren kalt, und der Magen schrie nach Essen. Als die ersten uns bemerkten, schnellten sofort die Hände nach oben und wir wurden aus allen Ecken herangerufen: hierher, hierher! Als ob es ein Wettbewerb geworden wäre, wer denn nun die drömelig-verlorenen Touristen zu sich in die Sitzecke einladen durfte. Wir setzten uns also zu R. und seinen Freund H.; wir sprachen über Gott, Allah, die Welt an sich und die Erkenntnis, dass unsere Wünsche fürs Leben ziemlich identisch sind, trotz so unterschiedlicher Umstände.
Und es gab natürlich die obligatorische Einladung zu Tee und Suppe – so herzlich, dass man sie nicht aussschlagen konnte und ich schon wieder Pipi in den Augen hatte vor lauter Rührung.
Das ist das Wunderbare an meinem Beruf: Ich wäre privat nie auf die Idee gekommen, Teheran zu besuchen. Und jetzt? Will ich wiederkommen und noch viel mehr vom Land kennenlernen. Wer hätte das gedacht.
—
Pin this article on Pinterest: