Although Porto has been on my travel wish list for a long time, I still never made it there. Now it was almost a bit too late, the former insider tip in Portugal is hipper than ever and well visited! Anyway, I was still excited: Here I share my favorite Porto sights!
What you should do in Porto:
➜ Save money on admission and public transportation with the Porto Card*.
➜ Must try port wine in one of the wineries in Vila Nova de Gaia
➜ Good deals for accommodation in Porto*.
➜ If you have more time: River cruise on the Douro*(full day)
Already in Lisbon I always felt right at home, it was not much different in Porto. The language barrier is already gone for me as a Brazilian, and the Portuguese are so warm and hospitable!
How to best explore Porto's attractions
In general, Porto is a good place to spend a few relaxing days. Porto is the second largest city in Portugal, but you can still reach a lot on foot. The only drawback are the occasionally very steep hills, if you want to walk back to your accommodation after a long day of sightseeing – depending on where you are staying. For this case, you can always resort to public transport, cabs or Uber. All very well priced, like everything else in Porto. Or you can be happy about the extra calf workout.
You get many discounts with the Porto Card*– and you can use all public transport for free!
#1 Cais de Ribeira
Ribeira is the port district of Porto – and sooner or later you'll end up here anyway: life happens at the Cais de Ribeira, in the evenings there's an atmosphere with street musicians, popcorn cars and full bars and restaurants, even in winter. Many of them are tourist traps, but sitting on the quay with a glass of Douro wine and watching the sunset is priceless.
Restaurant tip: At Bacalhau (a bit off the beaten path and not quite as touristy), you get the wine and Portuguese bacalhau dishes in a new interpretation. Eating bacalhau (salted stockfish) is an absolute must in Portugal.
In the streets behind the promenade it is still really quaint, in the dark, narrow streets there is the harbor flair for free!
#2 Ponte Dom Luis I
Arguably the most striking of all Porto landmarks: At the end of the Cais de Ribeira, the gigantic Ponte Dom Luis I towers over the Douro and connects Porto with Vila Nova de Gaia on the opposite side, which is famous for its port wine cellars. The bridge is driven on both the bottom and the top. Even as a pedestrian, you can cross the bridge on both levels and enjoy the view of Porto, especially from the top.
#3 Torre dos Clérigos
One thing in advance, claustrophobically inclined people may not make it all the way to the top of the clock tower of the Igreja dos Clérigos (or Clérigos Church). The climb is very narrow at the end and the viewing platform is more of a narrow walkway around the top of the tower. Fear of contact with strangers is out of place here, otherwise you will neither go forward nor back.
On busy days, access is probably restricted here, but even on quieter days it can quickly get crowded at the top of Torre dos Clérigos. But you will be rewarded with the very best view over Porto: The Torre dos Clérigos is the highest church tower in all of Portugal and one of Porto's landmarks.
#4 Estação São Bento
Can a dull train station be a place of interest? Yes, definitely! Especially when inside it is tiled all over with hand-painted azulejos, the typical tiles of Portugal. The white-and-blue artwork stretches from floor to ceiling in the Estação São Bento station concourse, leaving you in awe.
The station itself is a terminus, from here trains run to the rest of Portugal and also to the Douro Valley, which is well worth seeing. And if you're traveling by train anyway and don't feel like going far, you can stay right in the station: The Passenger Hostel* is super-modern and offers everything from dorms to large family rooms in maisonette style.
Timetables of the Portuguese train company are available here: CP – Comboios de Portugal
#5 Palácio da Bolsa
Among other things, I love Lisbon for its charm of days gone by, when Portugal was still a great seafaring nation and liked to show its wealth architecturally. It's not much different in Porto: The Palácio da Bolsa, the stock exchange palace, is bursting with pomp. This is where big business used to be done – and there was a bit of cheating in the big halls. What looks at first (and even second) glance like ornate wood paneling is, in many halls, simply cheap plaster. It is not noticeable at all. A technique that was used in the same way in Livraria Lello.
The Palácio da Bolsa can only be visited on a guided tour. Guided tours are available in Portuguese, Spanish, French and English.
Tickets for guided tours of the Palácio da Bolsa*.
With the Porto Card* you get 25% discount when buying on site.
#6 Rua das Flores
The Rua dos Flores (Street of Flowers) is something like the cozier shopping street in the old town of Porto. In contrast to the Avenidas dos Aliados, it is less spectacular and has fewer to no mainstream stores like Rua Santa Catarina, but you can still experience traces of the real Porto here. Small stores with goods for everyday use, traditional cafés and lots of art: even the electricity boxes here are all artistically painted throughout. Unfortunately, a form of gentrification is also setting in here – small, long-established stores like the bookstore further down have to leave Rua dos Flores and with them goes a piece of flair.
#7 Vila Nova de Gaia and the port wine
On the other side of the Douro, in Vila Nova de Gaia, are the port wineries that have made Porto so famous (or vice versa). Port wine is definitely something you should have tried in Porto! How this works and where to go there, I tested in my port wine self-experiment. i
➜ Drunk in Porto: The Port Wine and Me
#8 Mercado do Bolhão
The Mercado do Bolhão is one of the most famous markets in Porto and is located right in the center of the city. Recently restored, the Mercado do Bolhão now shines in new splendor. Here you can stock up on Porto-typical delicacies: sardine cans in all variations, bacalhau (salted stockfish, very tasty – I could have lived on nothing but bacalhau dishes in Porto!) and wine, wine, wine. Alternatively, it's worth visiting Mercado Bom Sucesso just outside the city center near the Casa da Música concert hall.
#9 Livraria Lello
Livraria Lello is one of the most beautiful bookstores in Europe and is justifiably hyped. And it's the first bookstore I've paid admission to. Unfortunately, the queues are now almost too long during the summer months, and you can't really browse through books anymore: books are reduced to a minimum. Read also my article about the Livraria Lello.
#10 Foz do Douro
Porto is located on the sea, I had forgotten even on the spot before loud Douro panorama and old town hills. It takes only 20 to 30 minutes by bus or streetcar from the center to the suburbs of Matosinhos and Foz do Douro, located on the Atlantic coast. I was amazed how different Porto is here – rough sea, wild Atlantic. Total contrast to the tranquil old town.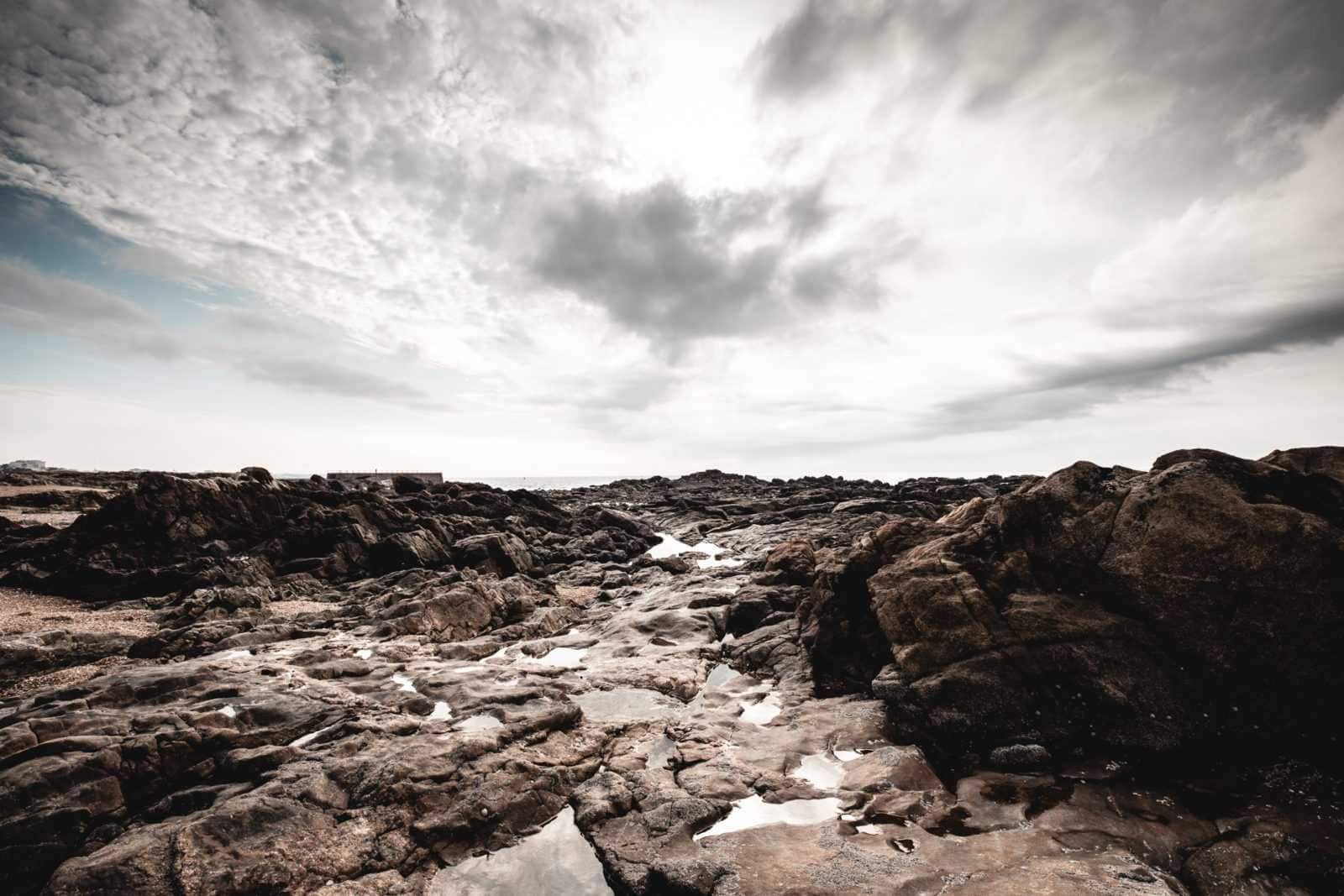 Foz do Douro is also home to the Pergola da Foz, a formerly grandiose (and now restored) portico right on the promenade – but it's not much of an attraction. There are a few beach bars right on the beach. Even in winter one or the other bar was open! So I could soak up some sun and enjoy the salty-fresh sea air.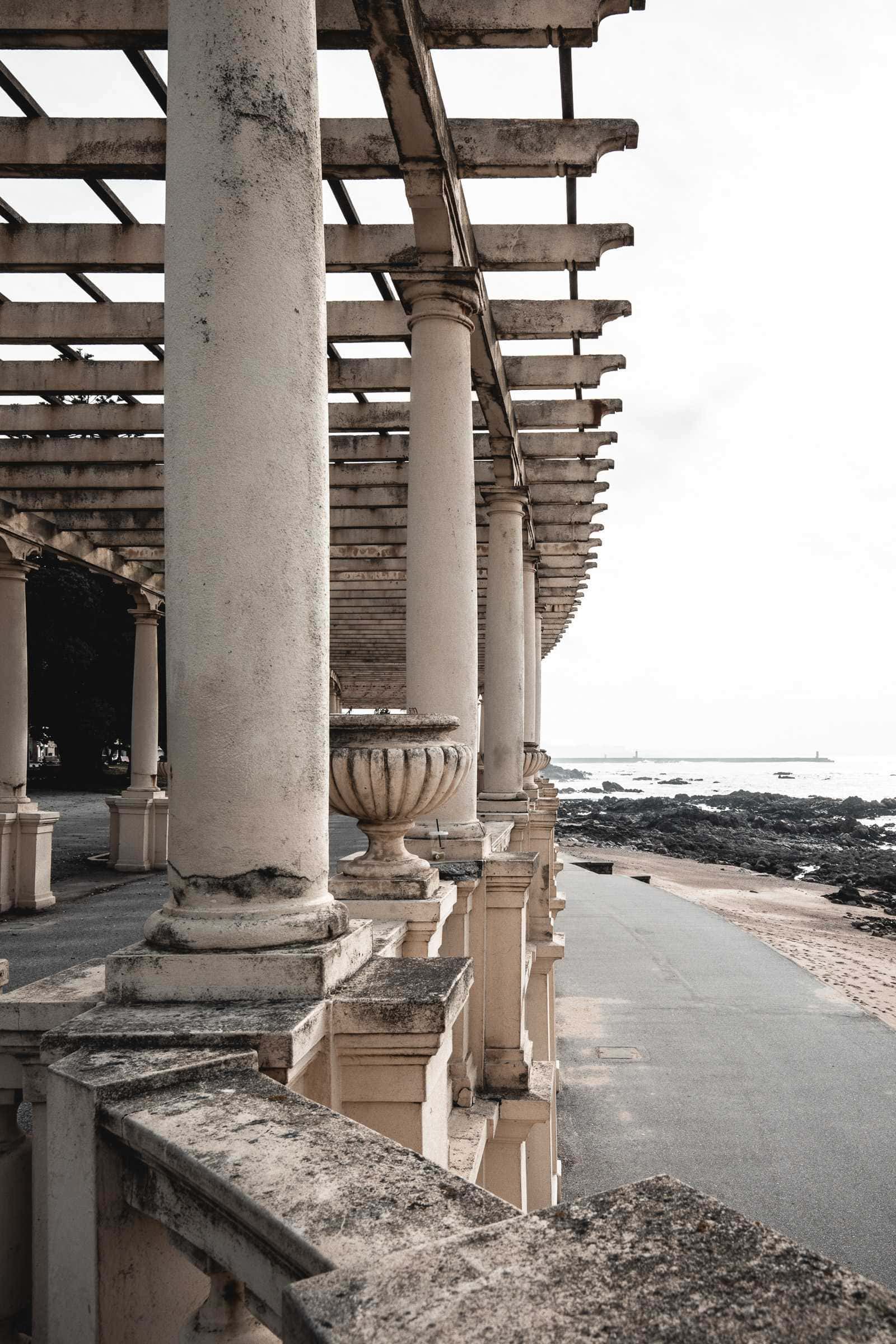 Where to stay in Porto
My accommodation was the Porto Republica Hostel & Suites* and it couldn't have hit me better. In addition to typical hostel beds in shared rooms, there are also cute private rooms with private bathrooms. A room in an old building, with stripped old wooden floorboards and a French door to the balcony, through which the sun always shone in the morning – what more could you want? The hotel is relatively small and familiar. In the off-season it was not fully booked, this is certainly different in the summer. For me it was the perfect mix of good location, price, style and just the right amount of homey.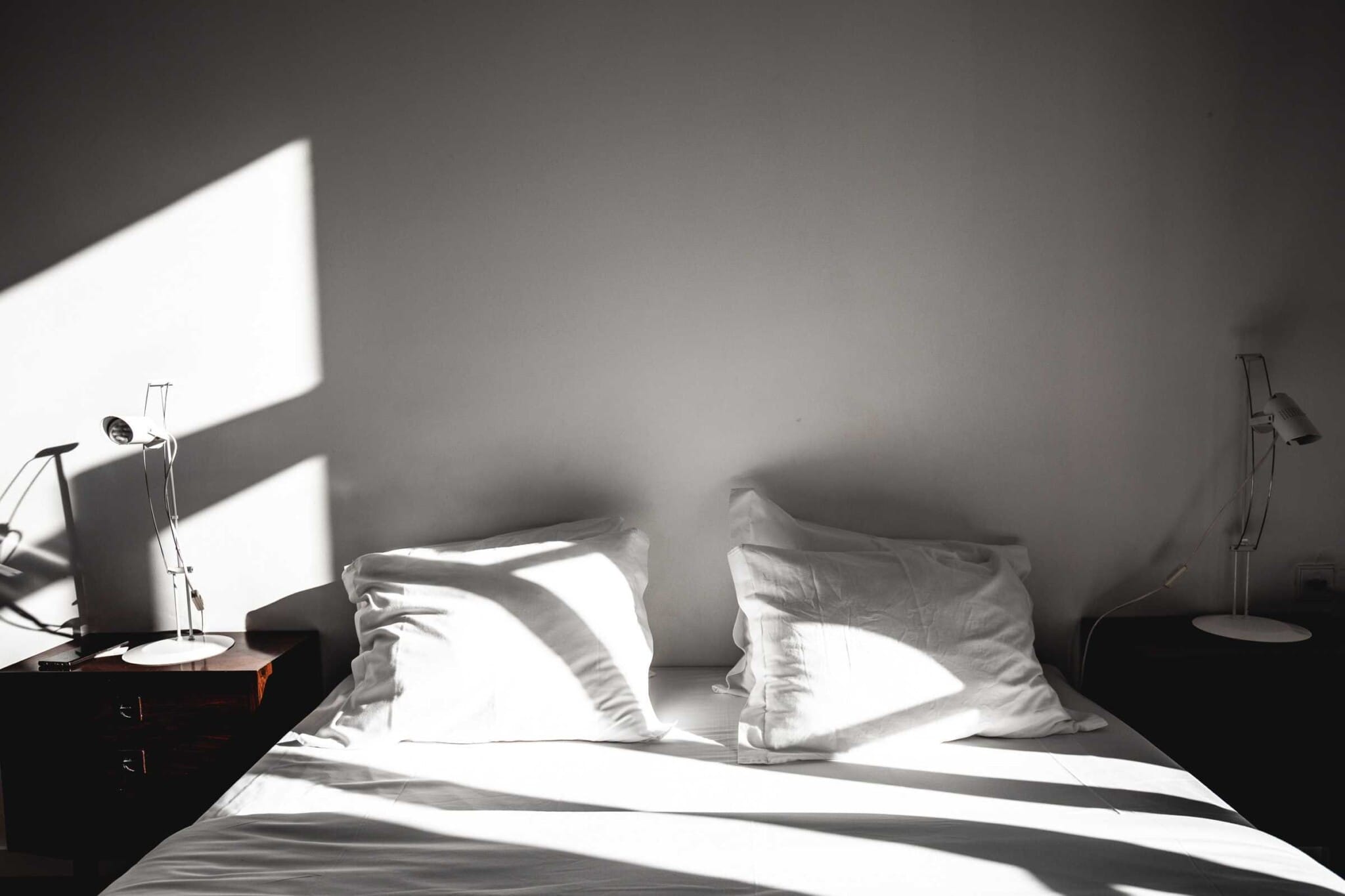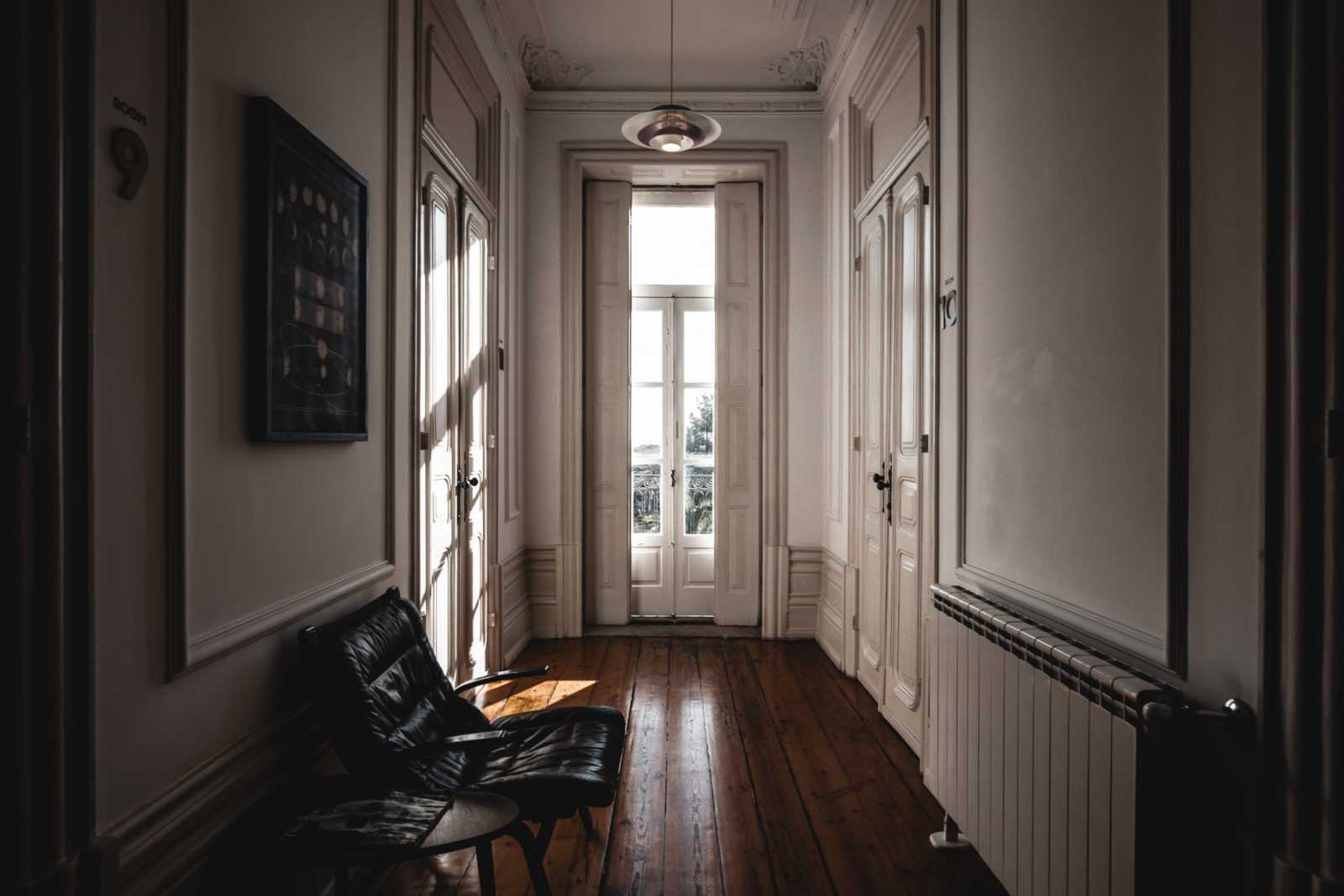 Arrival and departure / transport within Porto
Porto is becoming more and more popular, which is also noticeable in the numerous flight connections. Among others, you can get to Porto from Germany with Lufthansa* or Eurowings*.
Within Porto you can get around the city very well by public transport. But even those I have used only little, because much is very good to reach on foot, and one explores cities anyway best walking.
For the public transport, however, there are cheap day tickets or you can buy the Porto Card*, which includes many other discounts, e.g. for the Palácio da Bolsa.
Browse more articles about Porto & Lisbon here: