Sometimes my job takes me to remote corners, which often leads to questions about how I spend my free time there: What do people do in Sibiu, Romania? For warm summer days I discovered the salt lakes of Ocna Sibiului. They are located near Sibiu and an absolute bargain in terms of wellness. It's a little old-fashioned, but for paying only a few cent admission there's really nothing to complain about. The area itself has several small salt lakes made up of former saltworks. The salt level of the water is so high that you can float on the surface without even sinking a little. Swimming is almost impossible. And it is so relaxing! One of the lakes even has a higher salt concentration than the Dead Sea.
A mud bath to get beautiful skin
A special highlight is the mud bath: A lake full of black mud on the bottom, which is supposed to make your skin shiny and smooth. We've also been told, that the mud is also good for rheumatism! Ocna Sibiului is famous to have healing effects on a lot of other conditions. I can't confirm everything, but my skin really felt great afterwards. I had a skin like a baby. Only the smell was a bit different than at your regular spa. As the lakes and the mud are all natural, your skin will smell a bit mouldy and earthy afterwards. But the mud bath as well as floating in the salt lakes in Ocna Sibiului is such a relaxing experience.
Relaxing at Ocna Sibiului in Romania
Ocna Sibiului is located near the city of Sibiu in Transylvania, Romania. In the past few years, more and more has been invested in the old thermal resort with its salt lakes. However, the entrance fee is so cheap that I don't remember the exact amount. Around the salt lakes there are some simple accommodations (click here for an overview*), but the salt lakes can also be reached quickly and inexpensively by taxi from the centre of Sibiu.
There are direct flights to Sibiu from several European airports:
Search for direct flights to Sibiu*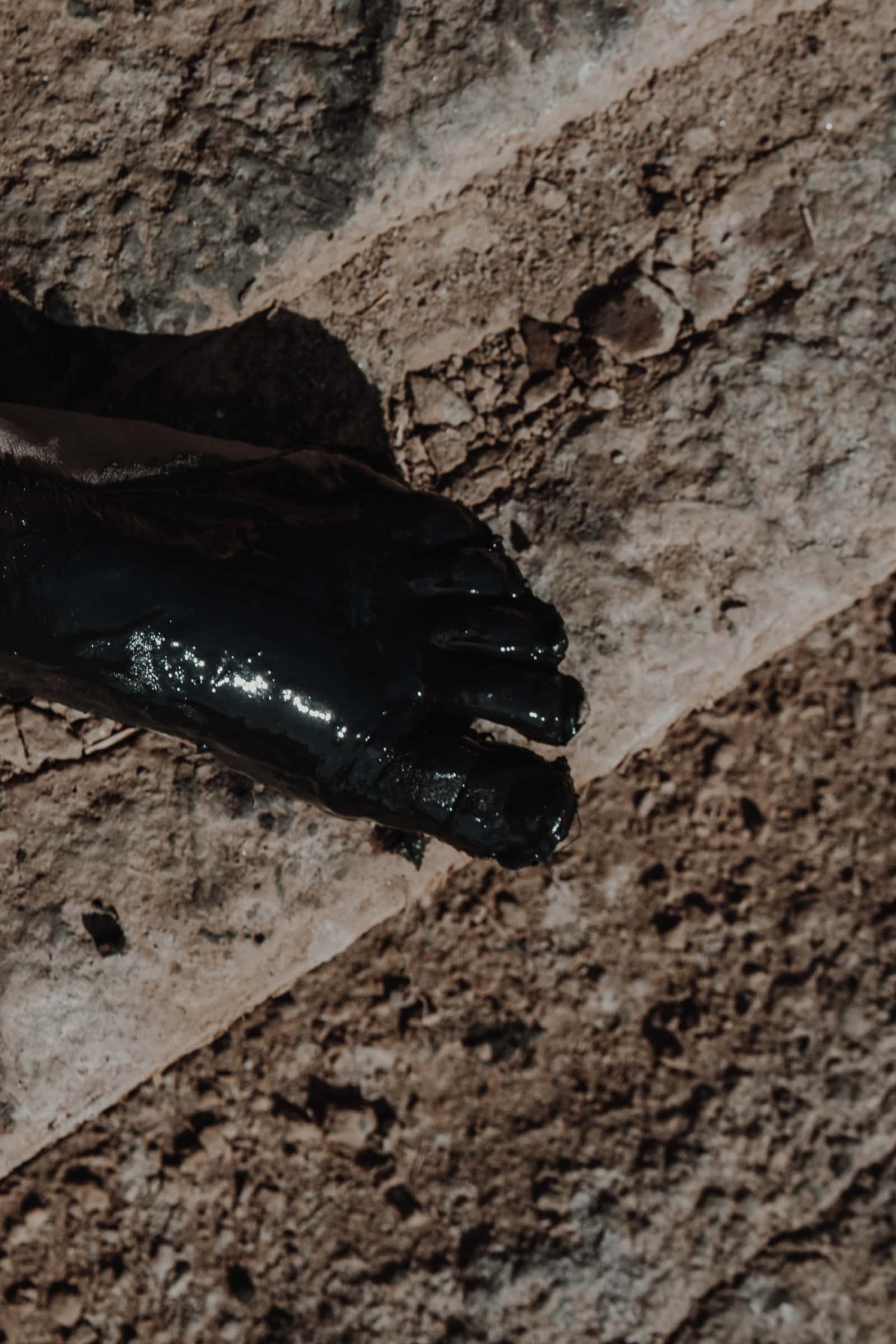 ***
Pin this article on Pinterest and share it on your social media channels:
*Affiliate link. I get a small commission when you book or buy something via this link. Thank you for supporting this blog! <3