Turquoise waters, pure nature and a snorkeling paradise literally on your doorstep: Koh Ngai (also called Koh Hai) is one of the most beautiful islands in the southern Andaman Sea in Thailand. If you are looking for peace and quiet and want to relax, then this is the right place for you!
The best accommodations on Koh Ngai:
Budget/Medium Class: Koh Ngai Seafood*
Upscale: Coco Cottage Resort*
Where is Koh Ngai located?
The small island of Koh Ngai is still a real natural paradise. It is only 5 square kilometers small in size and is located south of Koh Lanta in the Andaman Sea. Here are some of the most beautiful islands in Thailand and Koh Ngai is definitely one of them! It is only 15 kilometers to the nearest pier on the mainland, Pak Meng Pier. The next largest city on the mainland is Trang.
What you can do on Koh Ngai
The activities on Koh Ngai are pretty simple: snorkel, sunbathe, relax and unwind! There is not much to do. You can walk up and down the beautiful beach or explore the underwater world. Directly in front of the beach you can already find small coral reefs. The water is crystal clear and turquoise blue.
If you need some exercise, you can also rent a kayak almost anywhere. If the water is calm, you can also paddle to one of the small inhabitated islands nearby.
Paradise Beach on the other side of the island can be reached after a short hike through the jungle. There is a small beach there. However, the only resort there has closed. So remember to take enough water and food with you. Sturdy shoes are helpful.
Day trip to Koh Ngai
If you have little time, you can also take a day trip to Koh Ngai. Tours are offered from several islands around Koh Ngai as well as from the mainland. These usually include other stops as well. Either book a spot on one of these tours or charter an entire boat on the spot. However, this is usually only worthwhile in a larger group.
Here you can find day trips to Koh Ngai*.
Small disadvantages in paradise
If you are accommodated on Koh Ngai, the excursions can sometimes spoil the paradisiacal atmosphere, depending on the day of the week. On weekends, several boats can dock one after the other. However, the main beach is very wide and there are always longtail boats with small groups going to Koh Ngai. So it distributes very well. More disturbing are sometimes the noisy longtail boats sailing up and down the coast, reminding you that you are still relatively close to civilization – the mainland is easily visible from Koh Ngai.
Thailand is truly a dream destination and incredibly diverse! Browse through my other Thailand articles and see for yourself!
How expensive is Koh Ngai?
Koh Ngai is one of the more expensive vacation destinations in Thailand. This gives the island a kind of exclusivity and Koh Ngai is still not overcrowded like many other islands. However, this exclusivity also has its price. The price level is higher than elsewhere in Thailand (e.g. a portion of spring rolls 140 THB, about €, a large bottle of water for the day 40 THB). Often restaurants then add a service charge of 10% and some other flat rate of 7% to the final price.
Where to stay on Koh Ngai
Since the island is relatively small, there are not many options to stay overnight. Unlike other islands, it's also best to think about where you want to stay beforehand and book right away. On one hand, accommodations are booked up quickly in the high season, and on the other, you are usually dropped off directly in front of your resort upon arrival by boat.
There is a pier, but if your resort is a little further up the beach, the only way to get there would be to walk down the beach with your luggage. Because on Koh Ngai there are neither roads, nor scooters, nor any other means of transportation.
Koh Ngai Seafood
Koh Ngai Seafood consists of a few small bungalows on the beach. The bungalows are simple, but are all facing the sea and even from the two cabins located in the second row you'll have a sea view. There is no hot water (but that is really not bad considering the tropical temperatures) and electricity is also only available from about 6pm until about 8am in the morning.
Just don't get the very first bungalow next to the restaurant, it's not quite as heavenly in terms of noise.
Coco Cottage
If I had seen Coco Cottage before, I would have booked right here! In person, I found the small plant much prettier and more atmospheric. I would even say I could have spent an entire 2-week vacation here without really doing much and recover like never before. The restaurant is expensive, but a pleasant change from the other locations, and the service so nice that I became a regular here pretty quickly, even though I lived two resorts away.
What you need to bring to Koh Ngai
Be sure to remember that you're going to a nearly deserted island ! Here there is no 7Eleven like elsewhere in Thailand, which is open around the clock and which supplies you with everything. Some resorts have small "stores" where you can stock up on essentials, such as water for the day or if you run out of toothpaste. But it's best if you bring everything with you beforehand.
Here's a list of things you should pack:
Sunscreen (preferably coral friendly)
Mosquito repellent with DEET (you're in the middle of the jungle, and there are already some pesky mosquitoes in the evening when there's no wind).
Snorkeling equipment such as goggles and snorkels (the resorts also rent equipment, but it is usually only the simplest models, which are of course already very used. With the goggles you don't necessarily have the best view).
How to get to Koh Ngai
Koh Ngai is connected to the speedboat network of the major ferry operators between Phuket and Ko Lipe. Boats operate on this route between November and April, calling at pretty much every island along the way. The providers of this line include Bundhaya, Tigerlinetravel, Phuketferry or Satun Pakbara. As for all means of transport in Asia, you can easily buy tickets in advance on 12go Asia.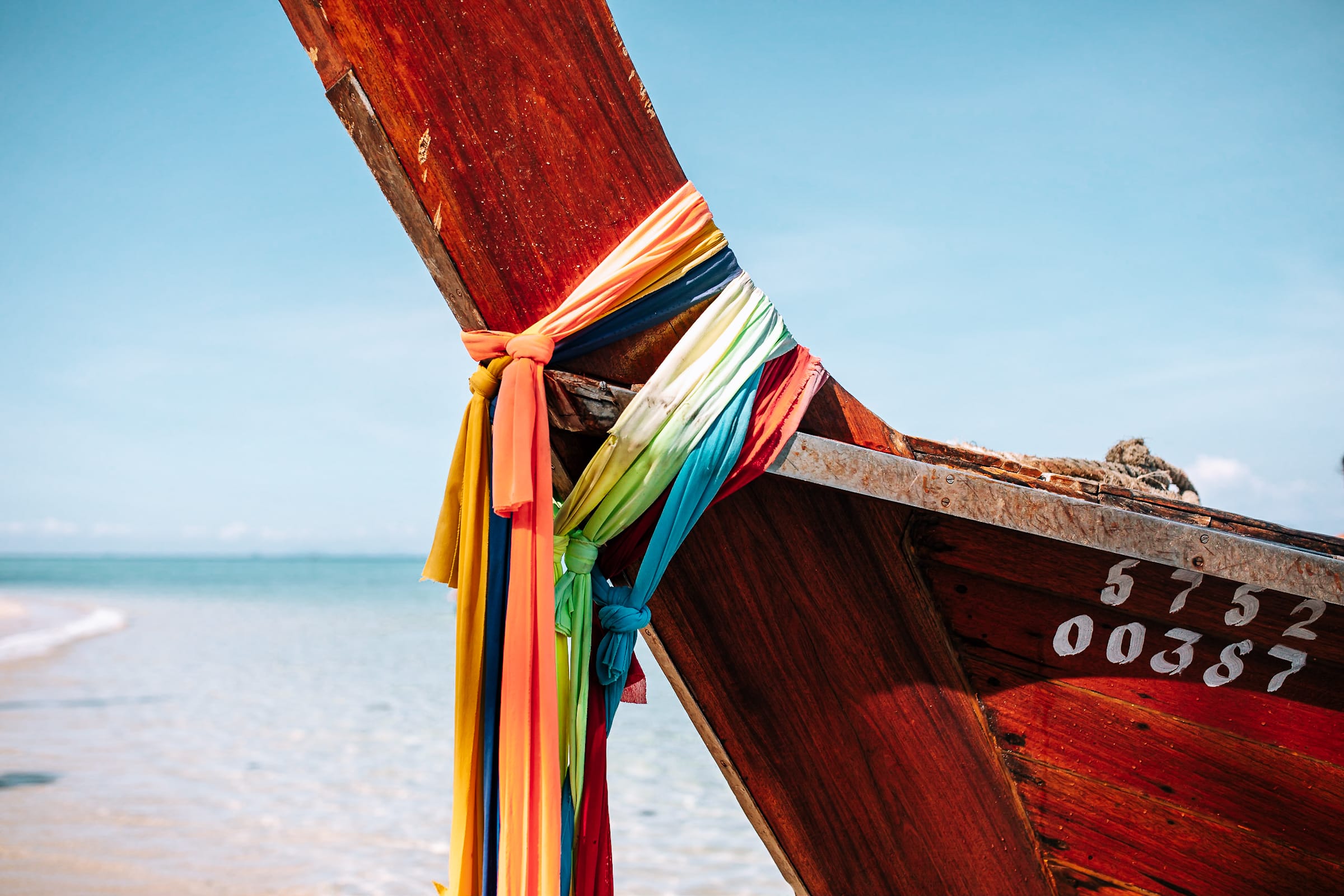 When booking, I could specify if I wanted to book a transfer from the pier by longtail boat for an additional 100 baht, but in the end the speedboat itself docked on the beach in front of Koh Ngai Seafood. On departure, however, I was first taken to the speedboat by longtail boat. As always, the luggage is unloaded for you, you then simply hop off the boat into the sand and, if necessary, you also get help getting off.
Fancy some island hopping? Read also here my complete island guide for the southern Andaman Sea!
Who will love Koh Ngai
If you are looking for parties and really want to party, Koh Ngai is not for you. You will also look in vain for milder forms of evening entertainment such as fire shows.
Hikers & Outdoor Enthusiasts
If you want to explore and hike a lot, it will be difficult on Koh Ngai. Basically, there is only the main beach, where most of the resorts are located, and Paradise Beach in the south, which you can reach via a hiking trail. The only resort there, however, has closed since the pandemic.
The rest of the island is completely densely forested, completely undeveloped and partly mountainous. For this, Koh Ngai is the perfect island to relax and enjoy the nature all around. You can see hornbills, sea eagles and many other exotic birds.
Families with children
I wouldn't recommend Koh Ngai to families with smaller children: Although the beach slopes relatively shallowly in most places, the coral reef starts relatively close to shore and it can be hard to find a spot without uneven ground. Also, glass shards keep washing up, some dull, but others still very sharp. But older children will certainly enjoy the fascinating underwater world.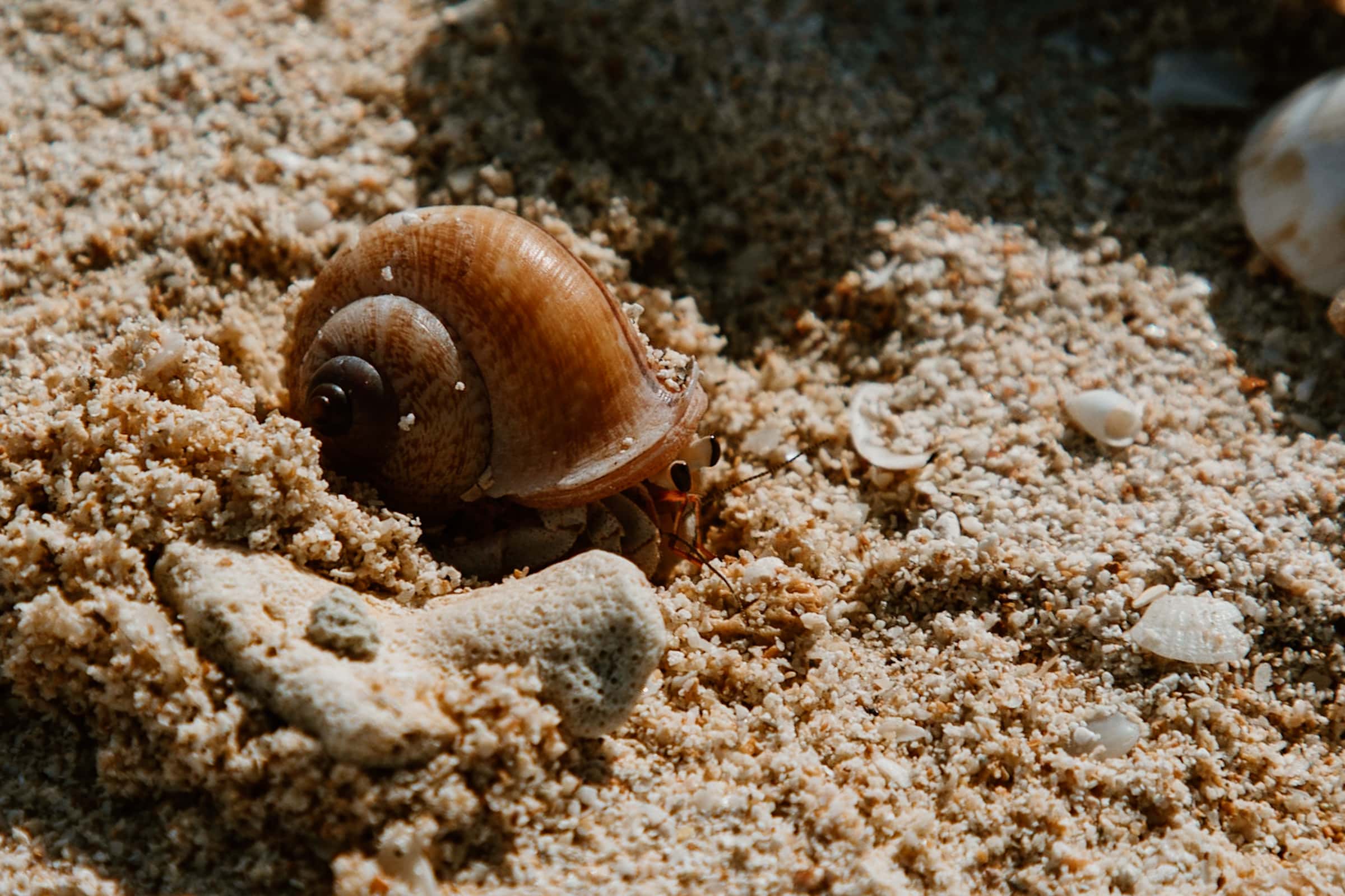 Solo travelers
With all the paradise vibes, you might think that Koh Ngai is mainly for couples in love. But even as a single traveler I felt very comfortable here and was not the only person traveling alone.
More articles about Thailand: