Mallorca is so diverse! But where should you start when you really want to explore the island? In places like Felanitx, you can experience the authentic mallorquinian lifestyleand get to know the island from a different perspective. I'll show you a few tips for Felanitx, which sights you can visit in the town itself and around – and a secret tip for a great cafe on top!
Felanitx: The east of Mallorca
Felanitx (pronounced Fela-nitsch) is located in the east of Mallorca. Maybe you are heading to Portocolom or the great beaches around Cala d'Or or Cala Ferrera anyway: Consider taking a small detour and visit Felanitx! Felanitx is a small town, but has a few small attractions and the charm of a Mallorcan town that has not been taken by tourism.
Tip: The best way to explore the small towns of Mallorca is by car! Rent one for a few days or your whole trip and you can get to know the island at your own pace! ➜ Book your rental car here*
What to see in Felanitx
Felanitx is not by the sea, and perhaps for that reason has remained a bit of the low-key Mallorcan small town it's always been. You won't find any touristy places here and that is a pleasant change! I'll show you a few spots you shouldn't miss!
Looking for more exciting tips for Mallorca?
Click here for all blog articles about Mallorca!
Carrer Major
Carrer Major is one of the main shopping streets of Felanitx. Here in this pedestrian zone, you can still discover really original Mallorcan stores, including some stores with handmade ceramics. Felanitx was once famous for its ceramics. Attention: During the typical extensive lunch time, the siesta, most stores are closed. They open again in the afternoon only.
Plaça d'Espanya
The central square of Felanitx is lined with quaint bars and restaurants. Perfect to really immerse yourself in the island life, which often takes place outside!
Parroquía de Sant Miquel
The massive church with its smooth high walls is almost overlooked, because it's nestled between the small streets in the center of Felanitx. Interesting: Opposite the main portal at Plaça de Sa Font de Margalida is a staircase down to the fountain of the same name, which once served as a source of drinking water!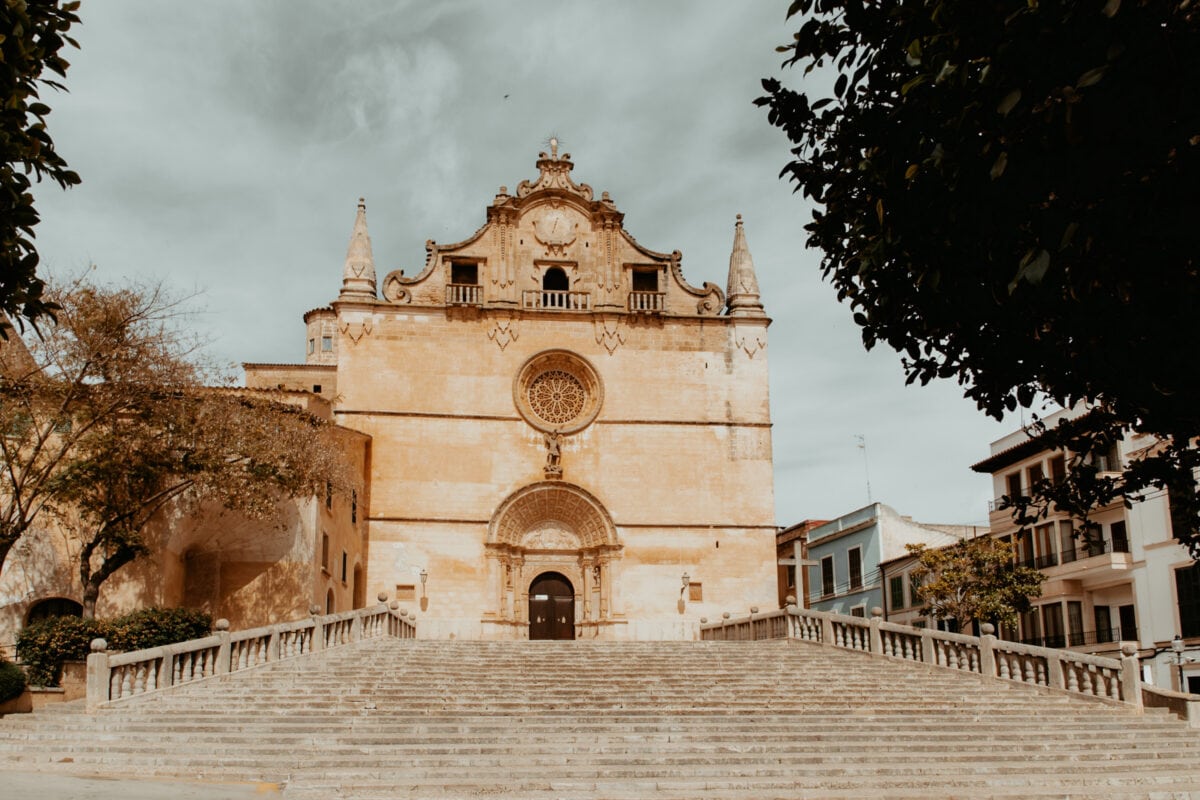 Market in Felanitx
The quiet place turns into a big outdoor event on Sunday morning: it's market day! The market of Felanitx is very popular and well attended in the region, even among locals. Here you will find regional food from local farmers and producers, textiles, plants and typical products from the island. The market is held every Sunday from 9am – 1pm and is spread throughout the small city centre.
Here's an overview of all markets on the island: The most beautiful markets on Mallorca
Café Candela
Not only on market day, but also for the rest of the week: The recently openedCafé Candela will soon become an Insta hotspot for sure! You'll find a small but nice breakfast/brunch/coffee menu and a tasteful interior here! Café Candela is run by a lovely German couple and located right in the middle of the pedestrian zone of Felanitx. Don't miss!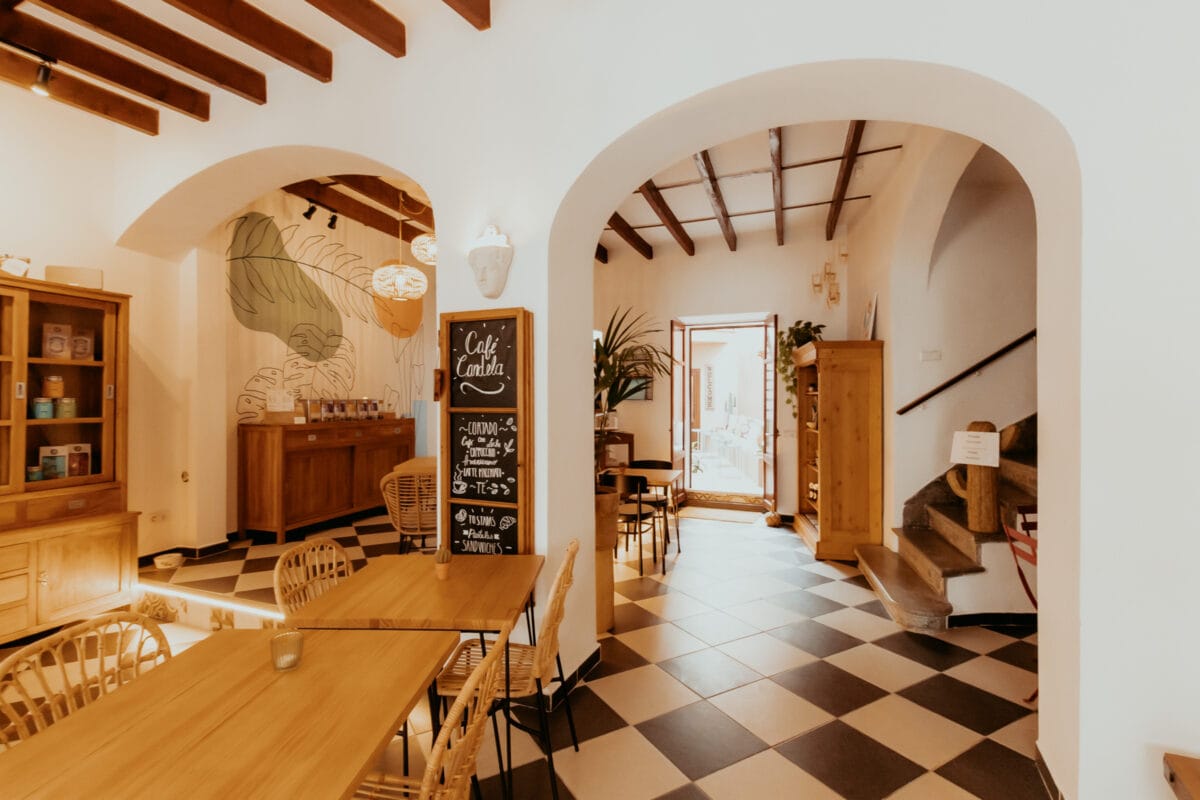 Calvalry
A short walk from the center, you'll reach Carrer del Call, which leads up to the Calvary. On top of the mountain there is a small chapel and you'll have a nice view of Felanitx. Anyway, the Calvary with its path is not as imposing as the one in Pollença (which is really worth seeing!).
Map of Felanitx with all locations
Around Felanitx
How to plan a trip to Felanitx The following destinations near Felanitx are also worth visiting:
Santuari de Sant Salvador, a former monastery, on the mountain Puig de Sant Salvador. From far away you can already see the statue of Christ on the summit. It's about 8 kilometers away from Felanitx and from the summit, you'll have a breathtaking view over Mallorca. The route up is popular with cyclists, but it is definitely more comfortable by car :)
Do you love tranquility and want to experience the sunrise all to yourself in this place? You can even spend the night in the monastery on the summit: More info here*
Portocolom & Cala d'Or – former fishing villages with amazing bars and restaurants
countless beaches and bays at the east coast like Cala Domingos, Cala Antena, Cala Mitjana
Nature reserve Parc Natural de Mondragó with beach S'Amarador