Búzios is actually called Armação dos Búzios, but among Brazilians, the popular holiday resort is simply called Búzios. There you will find some of the most beautiful beaches in Brazil! When the weather is good, many Cariocas from Rio de Janeiro come here. So if you're ever in Rio, I highly recommend a trip to Buziós: in only three and a half hours by car you can reach some of Brazil's dream beaches! I'll show you the best locations, sights and give you a few tips for a great holiday in Brazil!
Want to read more about Brazil? Read more in my -> Brazil Blog!
Armação dos Búzios: Beach life & Brazilian Lifestyle at its best
Búzios is located on a peninsula, and has more than 20 beaches, one more beautiful and unique than the other. While the water on the beaches in the north is calmer and warmer, the beaches in the south are wider, the water temperature colder and the waves rougher. Depending on your mood, you can choose lively or less lively beaches: At some beaches, one beach hut follows the other, at others, one is relatively alone.
Praia de Geribá
One of the wilder and bigger beaches in Buzíos. Relatively unspoilt and spacious, but with many small beach stalls that rent umbrellas and chairs and sell small snacks. In the main season very well frequented to crowded, but also the perfect opportunity to experience original Brazilian beach life. The water here is a little colder, the waves higher, but the beach falls relatively shallow into the water, so that children and non-swimmers can also have fun here.
Praia de Manguinhos
Very quiet, with some nice bars on one side, on the other side nothing but a few fishing boats. If you're looking for total peace and quiet, you've come to the right place! By the way, here you can also do stand-up paddling and with luck you can even see some big sea turtles swimming by from the board! Apart from that the water is not suitable for bathing in all places; there is probably also some waste water landing here, but unfortunately this is not uncommon in Brazil.
Rua das Pedras in Búzios
At night the Rua das Pedras turns into a catwalk! Between chic boutiques and simple restaurants everything is squeezed on the famous pedestrian zone in the centre of the former village. You can stroll, walk, have dinner or just have a small drink – but the evening excursion to the Rua das Pedras is a must.
The Orla in Búzios and Brigitte Bardot: The history of the most famous holiday spot in Brazil
At the end of the Rua das Pedras, one gets to the Orla, the boardwalk of Armação dos Búzios. Despite the many tourists (especially in the high season between Christmas and carnival) the atmosphere here is especially cozy in the evening. Small fishing boats are anchored here in front of the narrow promenade made of natural stone, the view wanders over the quiet bay. At one point there is always a lot of activity: everyone wants to be photographed with the statue of Brigitte Bardot!
Until the sixties Búzios was a really sleepy fishing village, no trace of tourism! Until 1964 when Brigitte Bardot appeared here, in the wake of her then boyfriend Bob Zaguri. Annoyed by the hype in Rio de Janeiro (a world star in Brazil at that time, that was an event!) they fled to the then-unknown Armação dos Búzios – the reporters after them and suddenly everyone knew Buzíos. Until today Búzios is therefore called the "Saint-Tropez of Brazil". In fact the atmosphere here is similar, until today the rich and beautiful Rios and Brazil meet in Buzíos.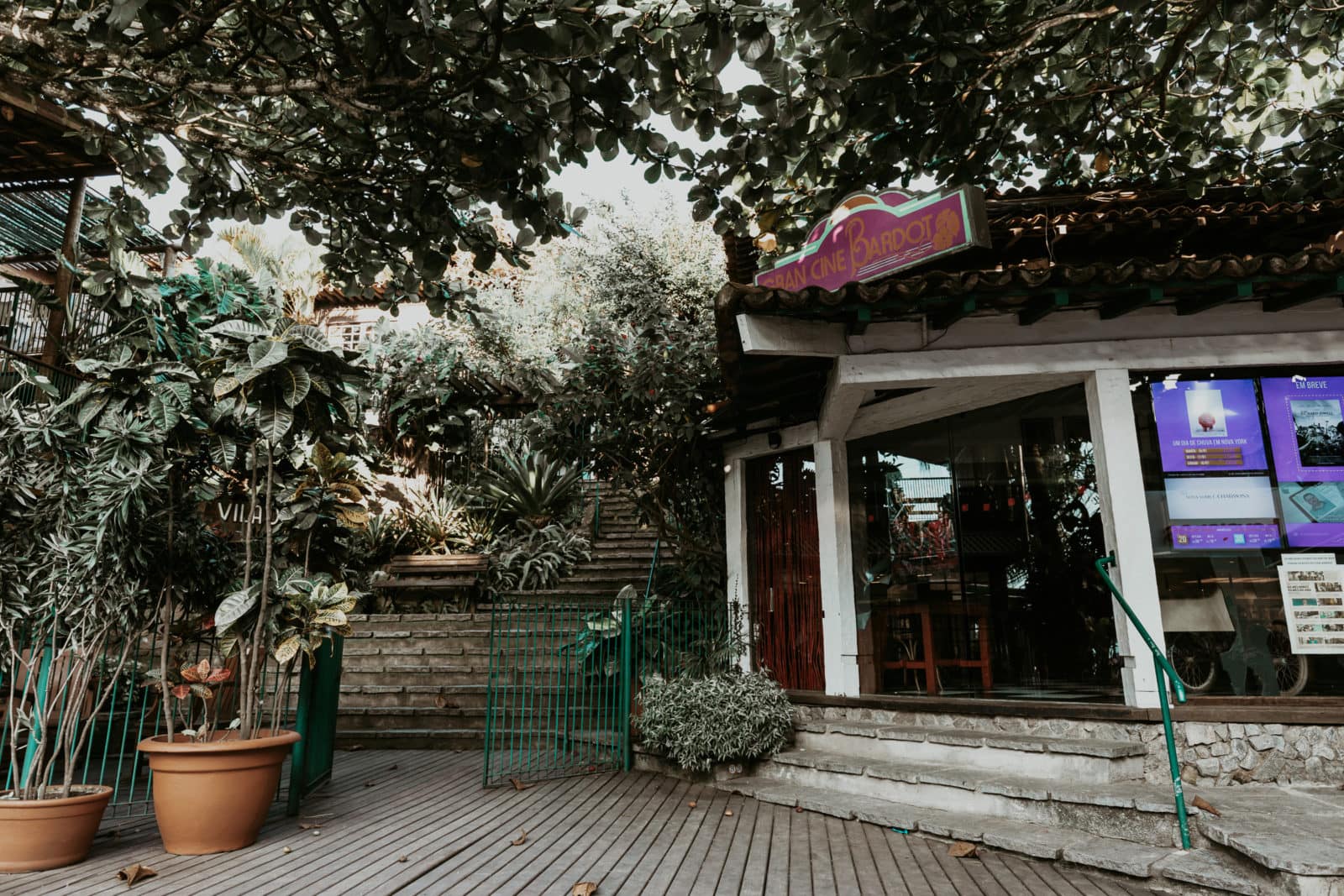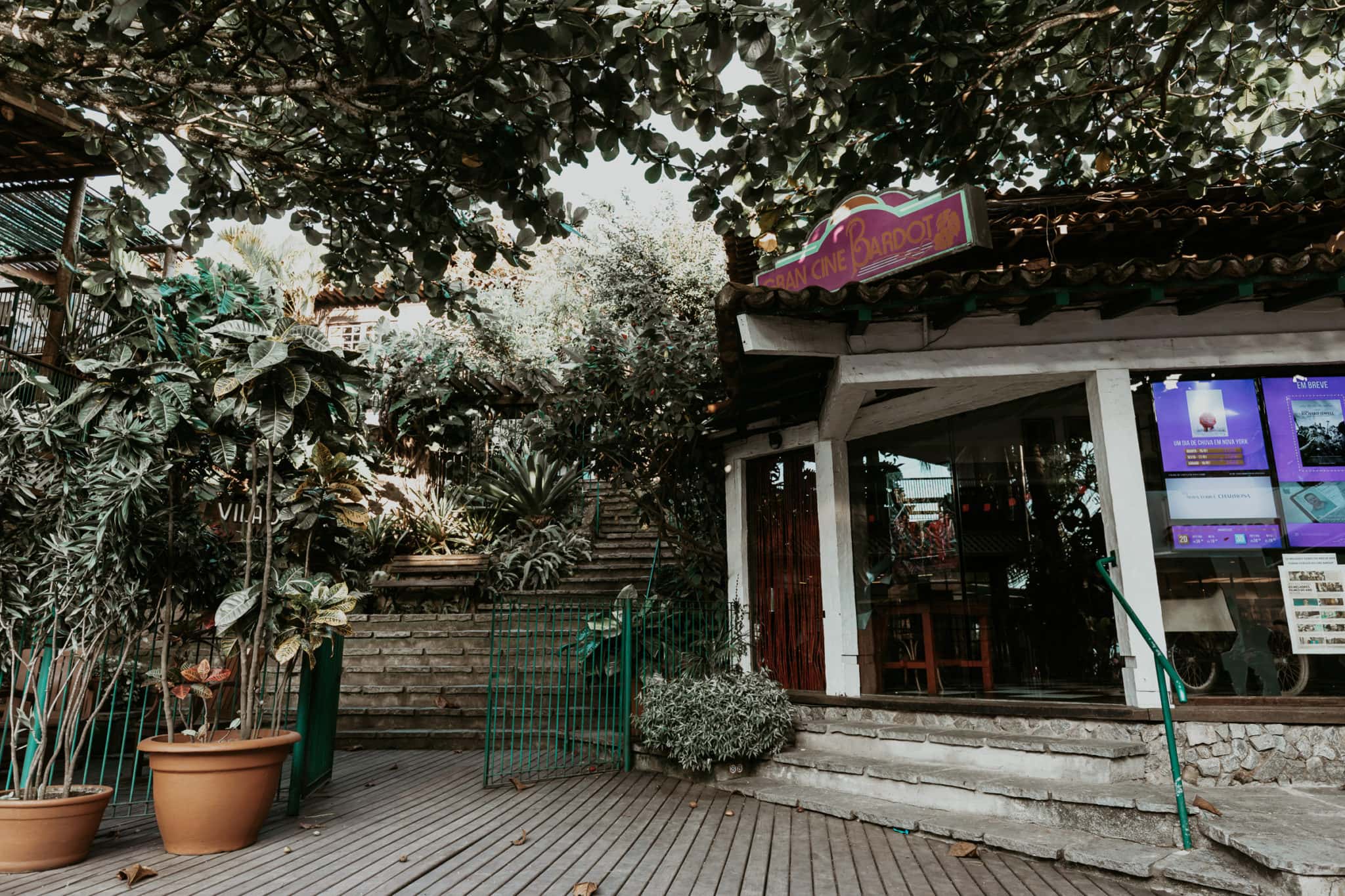 Practical tips for your stay in Búzios:
Arrival | Airplane, Bus, Shuttle service & Tour
From Rio de Janeiro it is only a three and a half hour drive to Búzios. From Rio you can also book day trips by car, van or boat, but in my opinion it is not worth it. If you have the time, spend several days in Búzios! There are a lot of shuttle services that go from the international airport Galeao in Rio or from districts like Copacabana or Ipanema directly to Búzios. Just as convenient (and cheaper) are the intercity buses that depart either from the central bus station in Rio de Janeiro (Rodoviária) or from Galeao Airport. There is no airport for scheduled flights in Búzios.
-> Check flights to Rio de Janeiro (GIG)!*
-> Bus schedule from Rio de Janeiro to Búzios
-> Day tours from Rio to Búzios*
Best time to travel | May to August
I was in Búzios in January, in the middle of the Brazilian tourist season. But more recommendable are trips in the low season, e.g. from May to August. Then the prices are lower and the weather is dry and warm. In the main travel season from Christmas to carnival the prices rise, accommodations are often fully booked, beaches and the town itself are overcrowded. In addition, there can be rainy days from time to time due to the rainy season.
Unterkünfte in Búzios
Tip: Look for a small Pousada (pension). Pousada are mostly very small, family-run and communicative. There you will always find a quick connection, also among the other guests. Most of them also offer a breakfast, usually very rich with fresh, typical fruits like papayas, pineapples or watermelons and many sweet treats, often homemade. Pousadas are available for every budget, from simple to luxurious.
Transportation | Bus & Uber
As in Rio, Uber is always a good and safe choice to get from A to B. However, public buses also run regularly and are even cheaper. Tickets are available on the bus. In addition, so-called vans, privately organized lines, stop at the bus stops, but you can also take them without any problems. You pay there directly at the driver, when entering or leaving the bus.
Safety tips | Crime & Women travelling alone
Even though Búzios is very close to Rio, you will soon notice that the mood regarding public safety is quite different here. In Rio you are often warned about unsafe corners, general attention is appropriate.
Read also my article about -> Travelling alone – Is Rio de Janeiro safe?
In Búzios, however, the situation is much more relaxed, there is little sign of crime and after a visit to Rio, Búzios is a real blessing in this respect. Women travelling alone can move around here (and in my opinion also in the rest of Brazil) without any problems and don't have to take any other precautions than men, couples or friends travelling together. Many Brazilians spend their holidays in Buzíos with the whole family or you travel here in a large group of friends: Be just as open-minded and you will find a connection immediately! Brazilians are very communicative, open-minded and like to welcome strangers into their group!
Looking for more tips about Rio de Janeiro and Brazil?
Then you might be interested in these articles as well: